Yes we run a self catered chalet business here, so of course we think Morzine is the best ski resort in the world.  But let us bend your ear on this…. other resorts may be better at a couple of things, but Morzine is good at so many of the important things there is no compromise.  Here are our top 5 reasons why Morzine is so fantastic…
1. The beating heart of the biggest ski resort in the world
Morzine is right in the centre of the biggest ski resort in the world, the Portes du Soleil.  With over 650km of piste spanning across France and Switzerland.  The are includes some well know resorts including family-friendly Les Gets, traditional Châtel, snow-sure Avoriaz and the traditional Swiss resort of Champéry.
Our huge area means there is something for everyone.  Beginners will find a large variety of runs to start on, rather than being limited to just one or two.  Intermediate and expert skiers are spoilt for choice and could ski all day and never have to repeat a run.  Snowboarders and park junkies will also be satisfied with the Burton Stash park and at least 4 other snow parks easily accessible from Morzine.
But as the biggest, you'll be surprised to learn that the full ski pass prices is cheaper than its slightly smaller neighbours.  The 3 Valleys pass and the Paradiski pass were more expensive the Portes du Soleil pass in 16/17.
2. A short transfer time
At just 80 minutes from Geneva airport, Morzine offers one of the shortest transfer times in the Alps.  You can reach Morzine from the UK in about 5 hours, meaning you can arrive around lunchtime and get an afternoon skiing in.  Or leave late and get an extra morning in.  It is not surprising that we cater for many guests who can't quite manage a whole week away from work.
3. A charmingly real village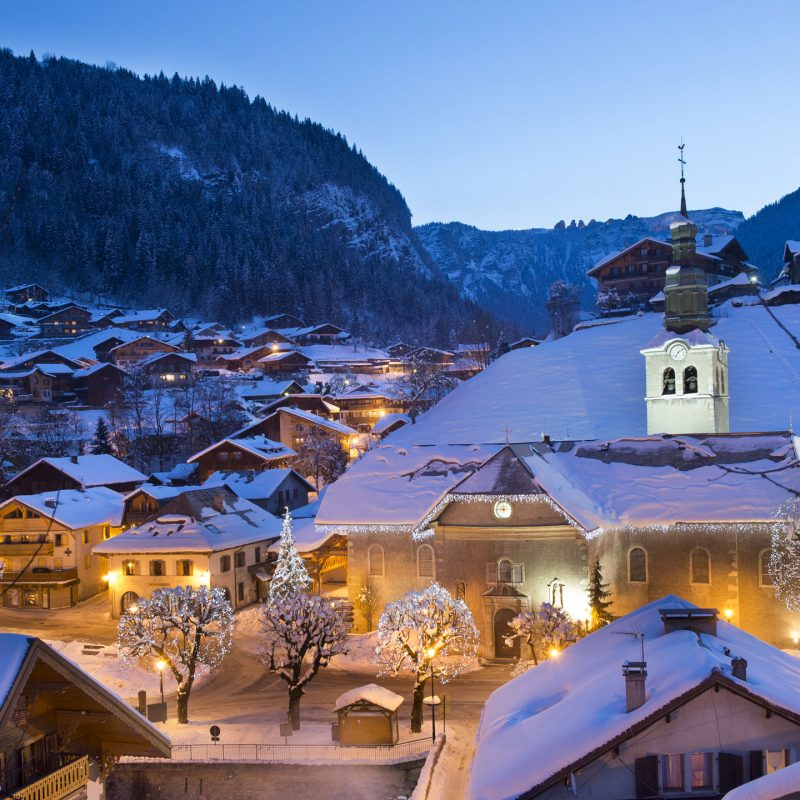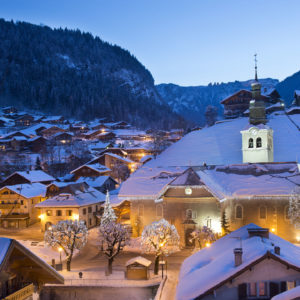 Morzine retains is chocolate box charm with old wooden chalets, farm buildings and narrow winding streets.  Our beautiful valley is protected by three impressive mountain peaks with wooded sides and waterfalls.  Not only is it beautiful, its real.  The local population live here all year round so there are facilities you wouldn't find in purpose built resorts.  Like a weekly market on Wednesdays and proper supermarkets with a good choice of fresh food.  We have a league ice hockey team called the Chamonix-Morzine Pioneers, who play weekly in our excellent stadium.  We have a large swimming complex and loads of shops.
4. Masses of choice
Because Morzine is an all year round town and quite a big resort, there are masses of accommodation and service providers to choose from.
Obviously we think we are the best accommodation provider here; our luxury self catered chalets and apartments are have some of the best facilities and locations in town.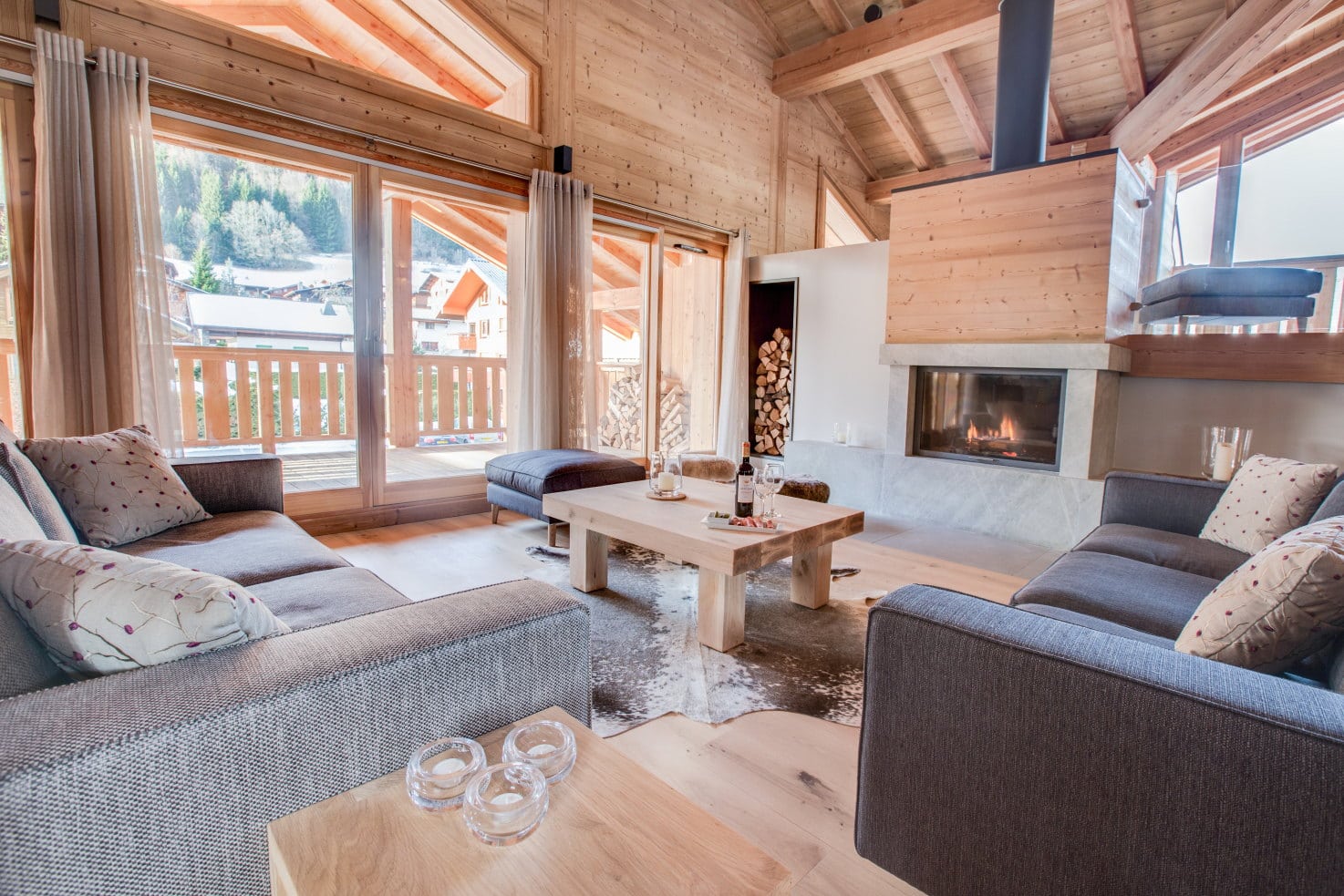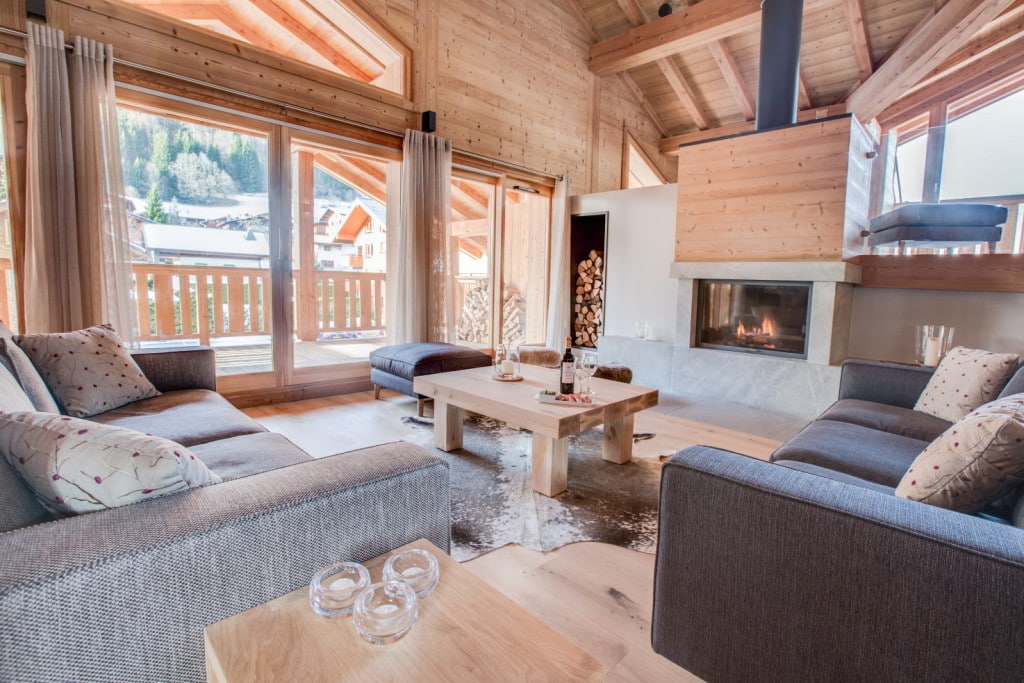 Our ski chalet rentals can be booked as purely self catered.  If you your chalet fully catered with breakfast, lunch, dinner and housekeeping we can book that for you.  But why we are really different is that we can book flexible catering – want a couple of dinners cooked by a private chef so you can also eat out sometimes?  We can book that for you.  If you want housekeeping to pop in once during the week, we can organise that.
There are so many service providers in town, from ski shops to nannys, restaurants and bars to food deliveries.  Morzine offers guests amazing choice in both English and French.
5. Access to high altitude, snow sure skiing
Morzine has easy links to Avoriaz which has slopes above 2000m and a one of the best snow records in the Alps.  There are two routes up to Avoriaz; by the SuperMorzine lift directly from Morzine centre and by ski bus to the Prodains cable car.  On the rare occasions when snow is Morzine is poor, you can get to Avoriaz in about 25 minutes via the Prodains.
If you would like to know more about our luxury self catered chalet rentals in Morzine and our flexible concierge services please contact us at info@elevationalps.com