WINTER AND SUMMER SEASON JOBS IN MORZINE
Elevation Alps is a luxury self catered chalet company in Morzine, which is part of the huge Portes du Soleil ski area in France.  We offer our guests high quality vacation rental chalets and apartments plus concierge services like private chefs, housekeeping, grocery, wine deliveries and childcare.
We are a small independent company with a fun and enthusiastic team who live right here in Morzine.  Our ethos is really simple; "Work Hard, Be Nice". We have been incredibly lucky to employ some amazing individuals who have cared deeply about their own and the companies growth and success.
Most of our guests speak English but we also have French, Dutch and German speaking guests too.  Our management team speak English and some French.   You will find a welcoming and understanding environment if English is not your first language but you want to improve.
You will get plenty of time to enjoy the mountains here in Morzine.  There is a huge and varied seasonnaire lifestyle in the town with a young and exciting vibe.  And as Morzine is in the heart of the  Portes du Soleil ski area you will enjoy some of the best skiing, snowboarding and mountain biking in the Alps.
So if you care about what you do and can work hard with a smile on your face, then we would love you to join our team.
Read a personal view of what it is like to work for us here 
Apply to any of our vacancies by sending your CV and covering letter to Sian at ops@elevationalps.com
---
Our current vacancies
Winter Season 2023/2024
Property Guardians (part time seasonal role)
Resort Manager (full time seasonal role)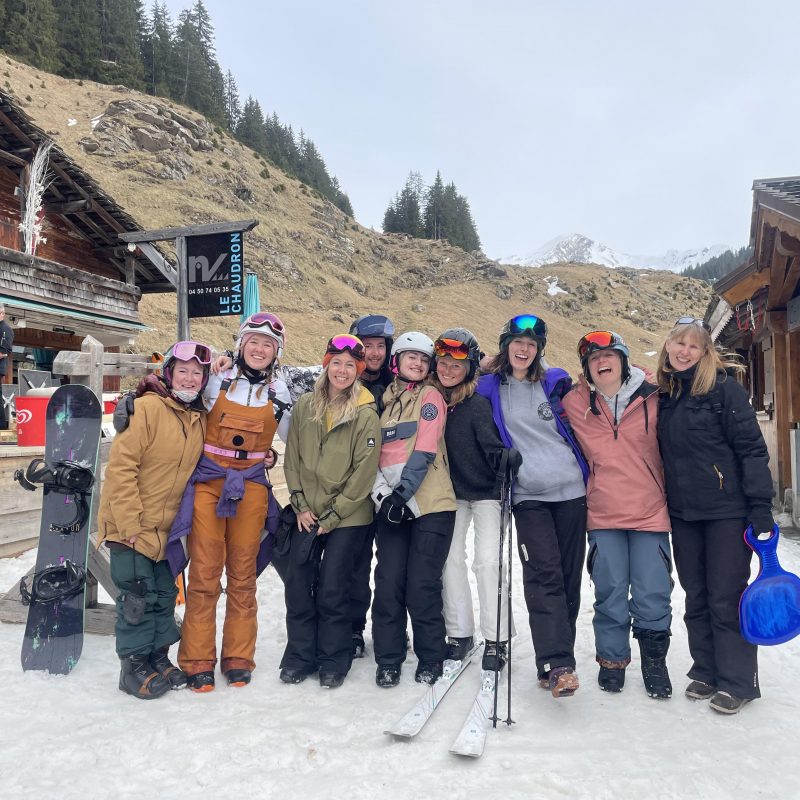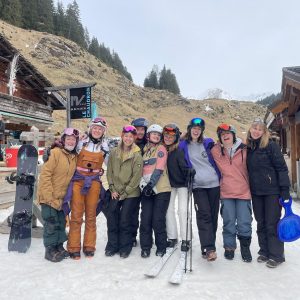 Part Time Property guardians
Do you want to work a winter season and maximise time skiing on the mountain? Elevation Alps offer our guests self-catered luxury chalets and apartments and we are searching for an outstanding winter team to make their stay an unforgettable experience.
The role:
In small teams you will be responsible for looking after a selection of properties which will entail ensuring they are cleaned to elevation standard, reporting maintenance issues quickly, keeping stores topped up and tidy; and proudly welcoming in guests.
Although working in small teams, we are still one big team and checking in to help others is also part of the job.
Who we are looking for:
People who care about putting in 100% into any task they are set.
Team players who support each other to get the end goal done.
Ability to take instructions but also to think creatively when curve balls happen to find solutions and problem solve.
We want you to love the mountains and shout it from the rooftops! The more you are excited about the resort and experiencing all it has to offer and sharing it with others; the more your guests will be enamoured by you as a host and elevated about their holiday.
The role is hard work physically and we require a good level of fitness from our staff members.
What we offer
Options of 15-24hour contracts
Monthly salary (French minimum wage)
High quality staff accommodation in the centre of Morzine
Ski hire for the season
Airport transfers at beginning and end of the season
If you use your own vehicle for work you will be recompensed accordingly
The package does not include a lift pass but talk to us about your options so we can make sure you get the best deal.
Essential requirements:
-EU passport holders or French visa holders only
-French registered Auto-Entrepreneurs
-Ability to speak English at B1 level
Desirable requirements:
-French speakers
-Driver's license
Resort Manager
Working in a fast paced, hospitality environment can be challenging at times but also extremely
rewarding. Elevation Alps are searching for an efficient and adaptable Resort Manager to join our team this
winter. Working closely with the Operations Manager you will be highly organised with good attention to detail and proactive. Your role will be to train, oversee and manage a team of housekeepers to ensure that our properties are cleaned to a luxury standard, as well as ensuring guest satisfaction.
Key Responsibilities:
 Delivering a luxury welcome experience to our guests
 Quality control of a 5-star standard of housekeeping in our properties
 Communication of maintenance issues
 Managing the team and effectively resolving issues that occur
 Rota planning
 Stock management and delivery
 Cash handling
What type of person are we looking for?
 Attention to detail
 Adaptable
 Organised
 Accountable
 Customer focused
 Energetic and Enthusiastic
 Team player
 Problem solver
 Confident in delegation
Requirements:
 Management experience within hospitality, preferably in the luxury market.
 A background in high-end hospitality or hotel services
 Fluent English and proficient French Language skills.
French resident or otherwise already legally allowed to work in France.
You must hold a driving license ideally for at least 3 years
Skills and Experience
Proven experience in hospitality (especially housekeeping and customer facing)
Experience of managing staff is a benefit but not essential
Pay and Hours
 Seasonal French Contract – 35 hours a week
 This role requires weekend and evening working
Salary dependant on experience
Interested in any of the above roles? Email ops@elevationalps.com with the subject title Hire me!
---
Sales and Marketing Assistant
We are seeking a self-motivated, sales hungry individual with excellent customer service skills to join our team this winter. As Sales and Marketing Assistant you will be self-motivated and organised, autonomously driving sales and developing strong relationships with guests.
Key Responsibilities:
Drive reservation sales and upsell concierge services

Respond quickly and efficiently to enquiries and turn them into bookings

Confidently contact guests on the phone, email and respond to enquiries on social media

Work closely with the operations team to ensure booking information is passed on

Create regular social media posts following and perhaps creating a strategic framework

Create website content and email marketing

Develop strong relationships with our  agents and partners.
What skills and experience are we looking for? 
Experience working within sales and marketing

Knowledge of the local area

Confidence in using booking platforms

Ability to analyse data and spot trends
What type of person are we looking for?
Persistence and determination with a positive attitude

Flexible and open to change

Able to work well with others

Accountable

Able to use your initiative

Thorough and good attention to detail

Excellent verbal communication skills 
Requirements:
C1 in English.  B1 in French preferable but not essential

EU passport holder, French resident or otherwise already legally allowed to work in France

Accommodation: can be included but preferable if the candidate has their own

This role is office based in Morzine
Pay and Hours
Seasonal 6 month French Contract. 2nd

 October 2023 – 31

st

March 2024

30 -35 hours per week over 5 days

This role requires some weekend and evening work including phone cover

Salary dependant on experience
To apply to join our team as Sales and Marketing Assistant email your CV and covering letter explaining why we should hire you to lindsay@elevationalps.com
Hot tub and Maintenance Role
Summary
To complete maintenance works on our properties, keeping them in perfect condition.  To maintain crystal clear hot tubs with minimal chemicals, ensuring they have fresh clean water for each new booking.
Reporting to our property manager
Key Responsibilities
Maintenance
To assist with keeping our luxury properties in top condition  byt carrying out repairs and
Hot tubs
Ensuring the cleanliness and safety of hot tubs and ensuring tehy are ready for guest use
QUALIFICATIONS, EXPERIENCE AND SKILLS 
Full UK or French/European driving license
Maintenance experience and qualification
Must be at least 21 (for vehicle insurance purposes)
Previous experience of driving on snow is highly desirable
Fluent English – both written and spoken
Excellent time management and organisational skills with a 'nothing is too much trouble' attitude
Good interpersonal skills and able to converse at all levels with colleagues and guests
Able to work on own initiative as well as being a team player
KEY DUTIES – IN SEASON
Taking instructions from the Management Team for any issues or maintenance relating to the vehicles and chalets
Carry out maintenance and handyman tasks to rectify/mend things in chalets and vehicles as required
Liaise with external/third party maintenance service providers as required where jobs are outside of your skillset
Answering any questions the staff have relating to boilers/hot-tubs and fixing any issues where possible
Afternoon / evening office phone shift (once a week)
Clean vehicles (along with other drivers)
Clean and tidy terraces and outside areas cleaned (along with other drivers)
Driving staff (when required)
Linen drops (when required)
Snow clearing (when required)
Hot tub changeovers
Maintain tool boxes and supplies for regular jobs
Travel out of resort for purchasing of supplies as needed
Distribution of logs to chalets (with the other drivers)
Essentials
Driving licence ( 3 years plus for insurance purposes)
Pay and Hours
Seasonal French Contract – 30 hours per week from mid November to April
This role requires weekend and potential for occasional evening work
Salary dependant on experience
To apply to join our team as Sales and Marketing Assistant email your CV and covering letter explaining why we should hire you to glenda@elevationalps.com