Elevation offers the best luxury self-catered property portfolio in central Morzine. Until now, most high-end properties have been run as catered chalets leaving little choice for those looking for luxury holidays that aren't fully catered.
All of the properties within the Elevation portfolio are high end self-catered properties within the centre of Morzine.  All offer truly excellent accommodation to the highest specification.  You can add on additional services at any time simply by asking our experienced team who will arrange this for you; perhaps a top-quality chef for one night or three, or even a selection of our fine wines delivered to your chalet before you arrive
A concierge service is on-hand throughout your stay to answer any questions and provide any advice or additional services you may need.  However should you simply wish to enjoy your superb accommodation without interruption, you will not be disturbed but can relax in the knowledge that they are only a phone-call away.
What our guests say about us:
"I want to say how delighted we were with the service provided by yourselves from start to finish.  I would also like to say how helpful Lindsey and Kath were at all times. We will definitely book with you again" Audra Gavin, Chalet V, March 2018
Elevation was started by Paul Watts and Sébastien Michaud at the beginning of the 2015/16 ski season.  In April 2016, Kathryn Leake joined the partnership team to run the business day to day.
Paul is a Chartered Surveor whose original background was in commercial retail property working at an opportunity fund in London.  He moved to Morzine where he sells and develops high-end properties with a bilingual management team including some of the best luxury property developers in the area.  His knowledge of the international property market combined with his local network has allowed him to build up the best luxury self-catered property portfolio in the area.
Sébastien is a French qualified Chartered Surveyor who is from a local family to the area.  Having lived in the area all his life he has an unsurpassable amount of local knowledge and contacts in the property world.  He studied in Paris for his Property degree before returning to Morzine to continue working at Morzine Immobilier. He is a qualified member of the Chambre des Experts Immobiliers FNAIM (the French equivalent of the Royal Institute of Chartered Surveyors).  Within the Morzine area he has worked on some of the major residential developments.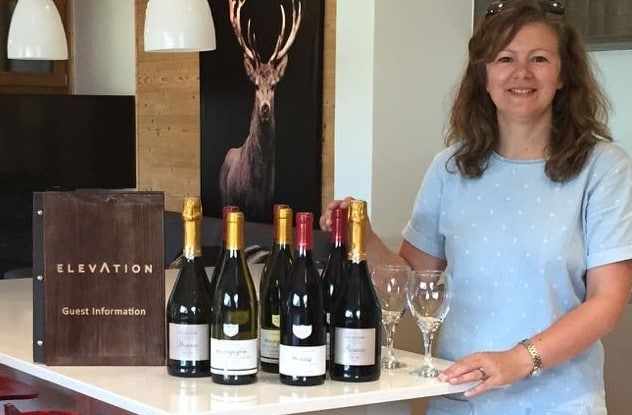 Kathryn left a sales and marketing career in the UK grocery trade to move to Morzine in 2014.  She quickly made herself at home in the area and gained and understanding of the holiday rentals business by working locally in the area. Outside of Elevation,  Kathryn and her husband Martin are renovating a large barn on the outskirts of Morzine.