Our Top Tips On How To Ski Powder
As skiers we all dream of those perfect days up on the hill, when all the stars align and everything is perfect. Bluebird skies accompanied by a fair few inches of fresh fluffy white snow from an overnight dump. 
Skiing through fresh powder can be one of the best feelings on earth but it can be a tricky technique to master. Many people don't know how to ski powder properly so we thought we'd try and help a little.
Here are some top tips to help you enjoy those dreamy days that little bit more
1. STANCE – STAY CENTERED
A common error that skiers commit when skiing in powder is to sit back: powder adds extra resistance as the snow builds up under the tips of the skis, which can make it feel like you have to sit back to be centered.
Don't do it! Maintain a neutral stance with your shoulders over your knees. This maintains better balance and flexibility – and allows your lower joints to be more mobile so they can adjust more easily as the conditions change.
Skiing more aggressively can actually help keep you upright and linking your turns through the powder. Sitting back on your skis will make it very hard for you to turn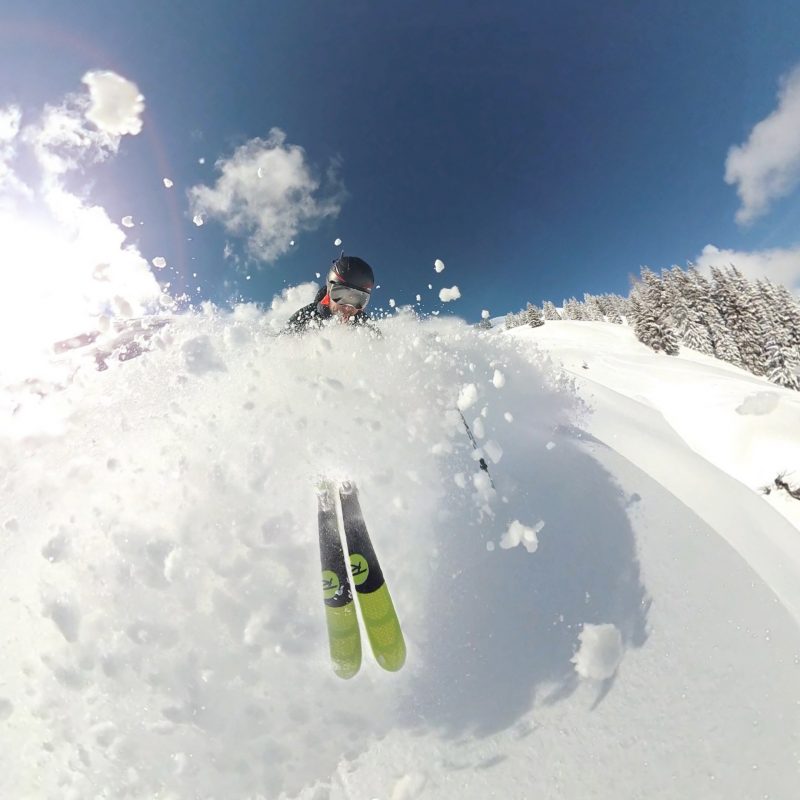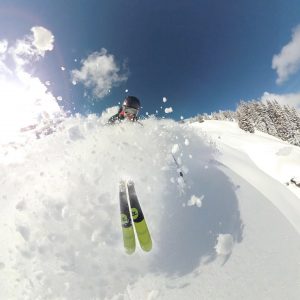 2. PRESSURE – THE POP AND SMEAR
Use a small jump or 'pop' to lift your skis up out of the powder and make them lighter and easier to turn. The turn itself should be gradual – spending some time in the fall line.Keep a steady rhythm to help you to bounce from turn to turn more effortlessly.
3. ADJUST YOUR TURNS FOR THE SNOW
Because the extra resistance from powder can slow you down, adjust your turns by letting your skis stay in the fall line a bit more. This will make it easier to keep your speed and rhythm – even on the steeper stuff.
4. LINE – CHOOSE YOUR OWN PATH & PLAN AHEAD
When riding with other people it's very common to end up riding the same line as the person in front but on a powdery day this is not where you want to be. Planning your route from the top of the slope and thinking a few turns ahead will help you link your turns. Of Course make sure you get as much fresh powder as possible Use the powder as your playground! Search for any fresh patch you can find as the day goes on and jump around in it. 
SKIS – GET THE RIGHT TOOL FOR THE JOB
If you're able to get a set of skis specifically for powder, then a set of wide, rockered skis will aid your ability to glide through the powder. 
Powder skis are specifically designed to help you float on top of the softer fluffier snow. They are wider underfoot to spread your weight ad the rocker design helps the ski to not get buried under the snow.
SKIRT UP
One of the most fun aspects of skiing powder is seeing waves of the white stuff fly up off your skis as you turn. The downside of this is that sometimes it also covers you or your friends, and when it all goes wrong, and it may well do, the powder will get everywhere if your not properly kitted up. Ensuring all your snow skirts are done up will help keep it out of your jacket and face warmer makes it easier to breath through the powder.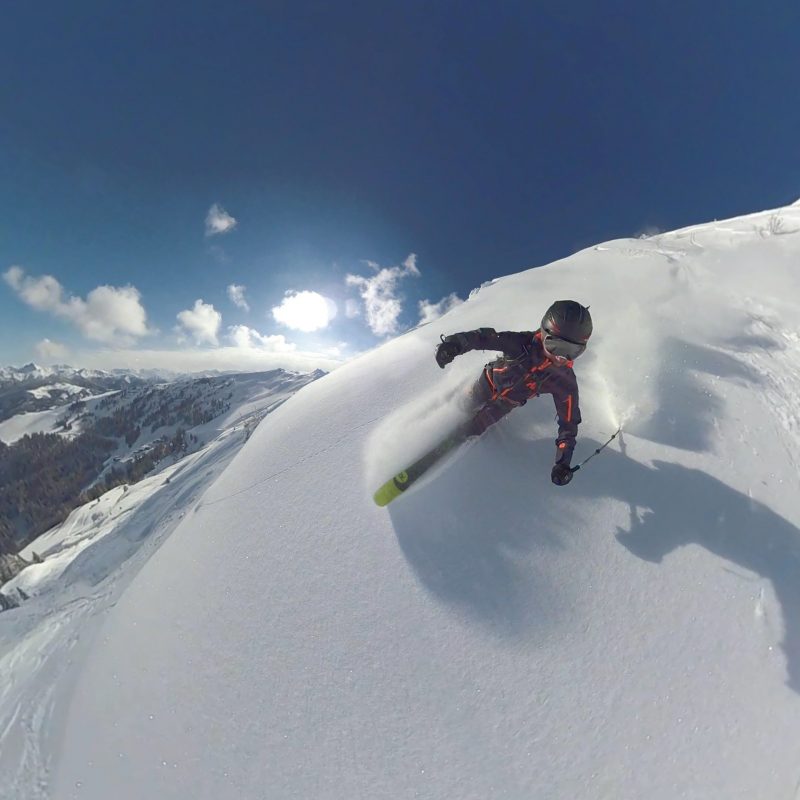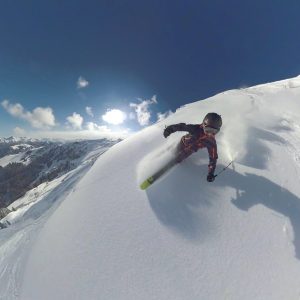 Our Favourite Spot For Powder
When the fresh stuff falls there's one place the locals all head to and that's Mont Chery in Les Gets. It's wide open pistes up top hold the fresh snow very well and being one of the quieter hills in the area it tends to stay un-tracked longer than most areas. There are also some very easily accessible gentle off piste zones on the top of the hill which are unbelievable with fresh powder.
We hope these tips help you to master skiing in powder and we hope you are blessed with a fresh dump of powder during your time in Morzine. Remember, skiing powder, just like everything else, it takes practice and persistence so keep with it if at first you don't succeed.
And what better way to relax after a big day playing in the powder than soaking in the  hot tub of your luxury central Morzine self catered chalet or apartment. If you haven't yet booked your Morzine accommodation then please drop us a line using the contact us form or browse through our exclusive portfolio of luxury Morzine self catered chalets and apartments here