Le Colibri opened in Morzine in December 2019. It was a brand new building that made the Taille de Mas du Pleney much more attractive. It also gave us a gorgeous new place to eat and drink.
On 6th August 2019, I woke up in the middle of the night for a glass of water. We had left our balcony door open, as as I walked into the kitchen, I could smell burning. I looked towards Morzine from our balcony in Montriond to see smoke drifting along the valley.
So I grabbed my phone to see if there was any news on the local Facebook groups. And sure enough, the news was terrible, as the newly built Le Colibri restaurant in the centre of Morzine was in flames.
The fire spread to the l'Etale restaurant next door and the burger bar on the other side. The heat was so intense; it damaged the buildings opposite. Luckily nobody was hurt, but it was devastating for the owners and Morzine.
However, Le Colibri is back, and it is fantastic!
The whole restaurant has been rebuilt and has become one of the most popular places to eat in Morzine.
What To Expect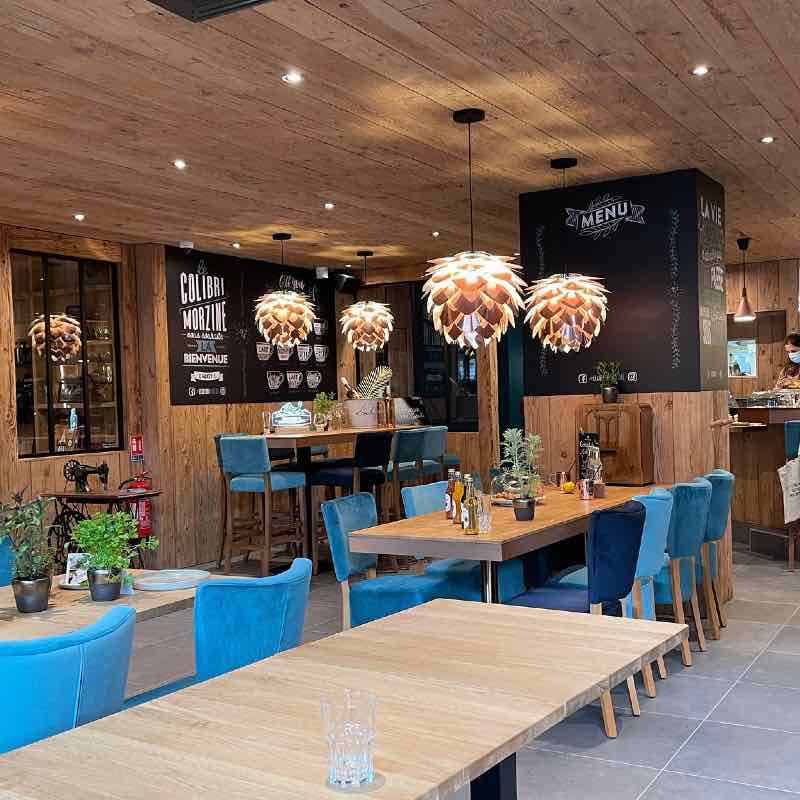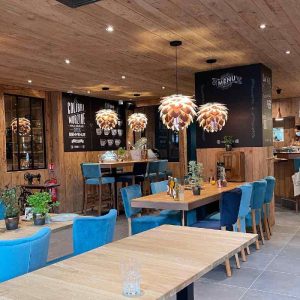 Le Colibri Cafe Bistro is a sizable restaurant located where the old cinema used to be in Morzine. Therefore, it is ideal for an après drink after skiing on the Pleney side of the valley or for those staying at our Les Portes du Pleney apartments.
It is owned by locals Manon and Paulin Baud, who have given the restaurant modern and elegant decor while maintaining a family-friendly atmosphere.
The food is excellent! The menu has been carefully put together to offer something a little different to what you usually find around Morzine.
You can expect delicious sweet and savoury brunch and breakfast options. But, you can also enjoy light bites, homemade speciality burgers and hotdogs, and a range of magnificent salads. Just popping in for a coffee and a pastry is a real treat too.
Manon and Paulin have ensured that their restaurant is suitable for everyone. Whether you want to sip a cocktail in the sun or enjoy a cosy, chilled out lunch or dinner, they have you covered.
Inside, the children's play area makes it suitable for families. Kids can play in safety while you enjoy another drink.
Events At Le Colibri, Morzine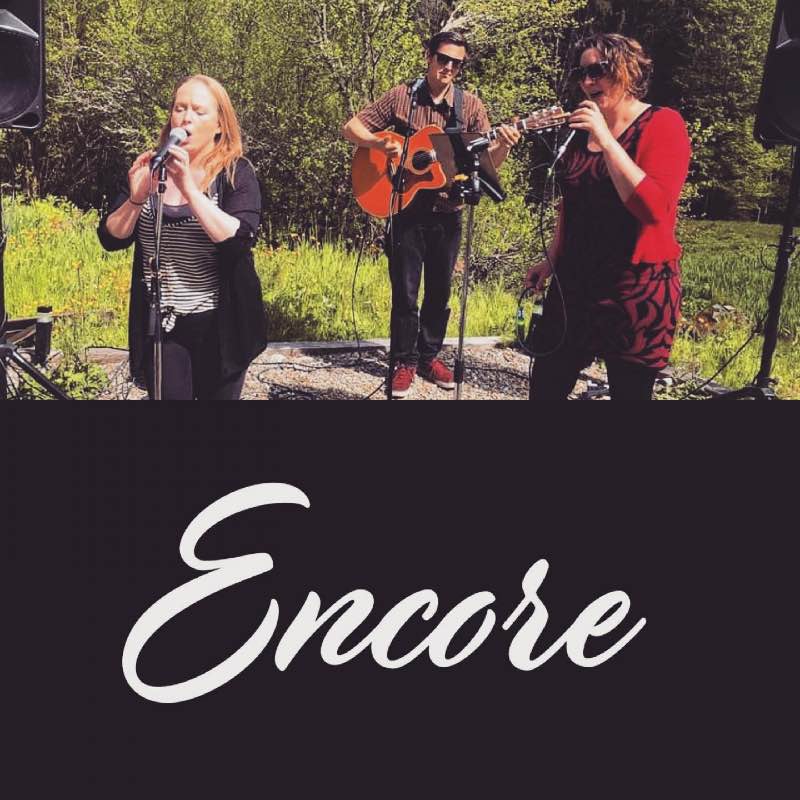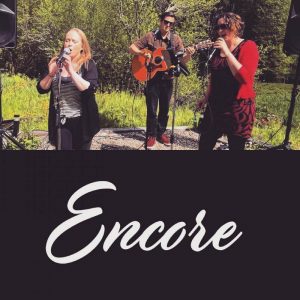 Le Colibri regularly hosts live entertainment during après and evenings. Over the summer, we have loved listening to local bands in the street outside Le Colibri, such as Encore and Squid Lips. There are even organised Karaoke nights for some lighthearted fun and embarrassment.
We are so happy that Le Colibri has risen from the ashes, and Manon and Paulin and their team can put the disaster behind them. We look forward to spending much more time in Le Colibri in the future and hope to see you there.
For more information, head to the Le Colibri Morzine website. For regular updates, head to the Le Colibri Facebook page.