One of the many joys of a self catering holiday is searching out and enjoying the local food.  Exploring the supermarket is great but nothing beats a local market to really experience the culture and taste local produce.
Any self respecting french village has a market and Morzine is no exception.  It runs every Wednesday from 08.30 to 12.30 at the town centre Carrefour.  It runs every week of the year, snow or shine.  
There are plenty of characters tending the stalls and they are very friendly.  The market is mainly fresh food but you will also find clothes, material, jewelry and plants.
There is good fresh fish stall which is something particularly scarce in local supermarkets.
At the bread stall you'll find handcrafted, whole grain bread that lasts more than just a day and a very helpful chap who will advise you on choice and storage.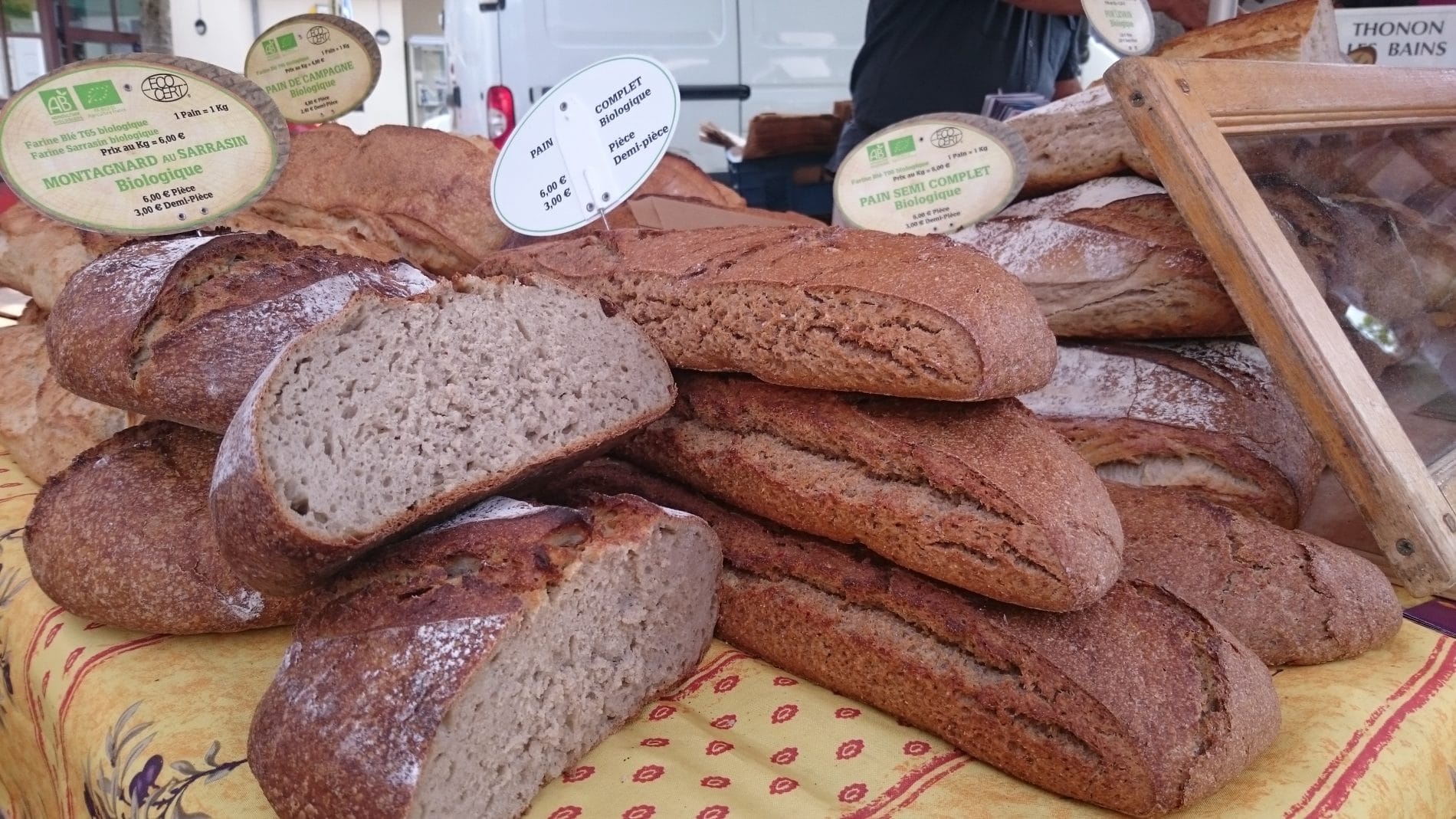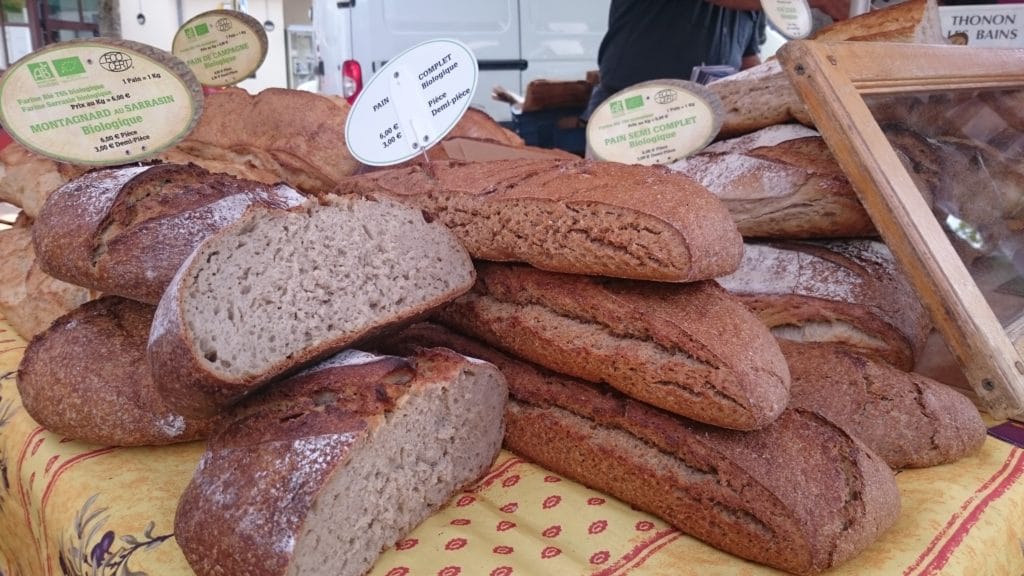 There various cheese stalls, some small individual makers and then a couple of larger stalls with huge ranges.  The same with the cured meats;  there are individual artisans and larger sellers.  One of the sausissons sellers is very gregarious and will burst into song at the drop of a hat.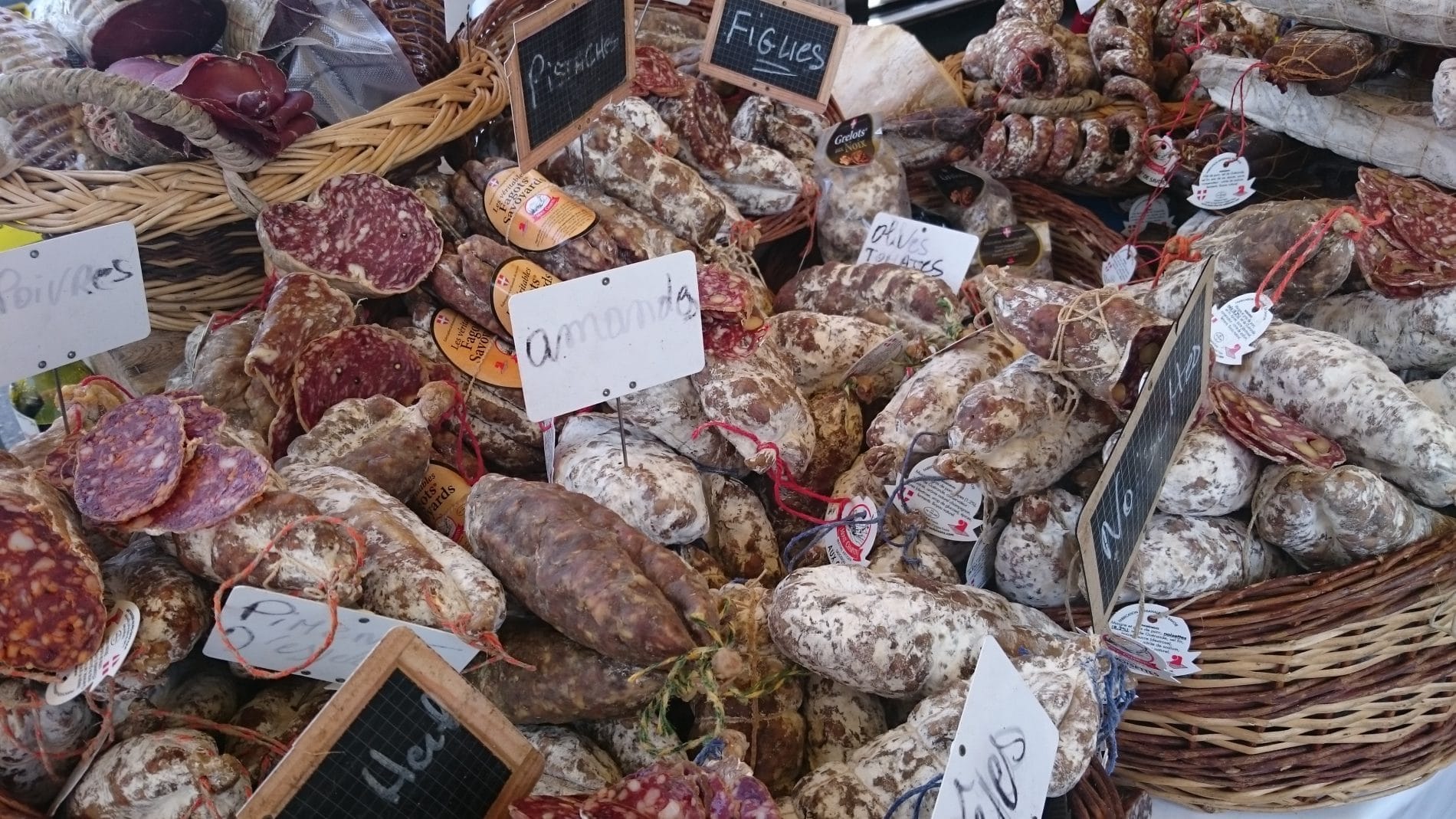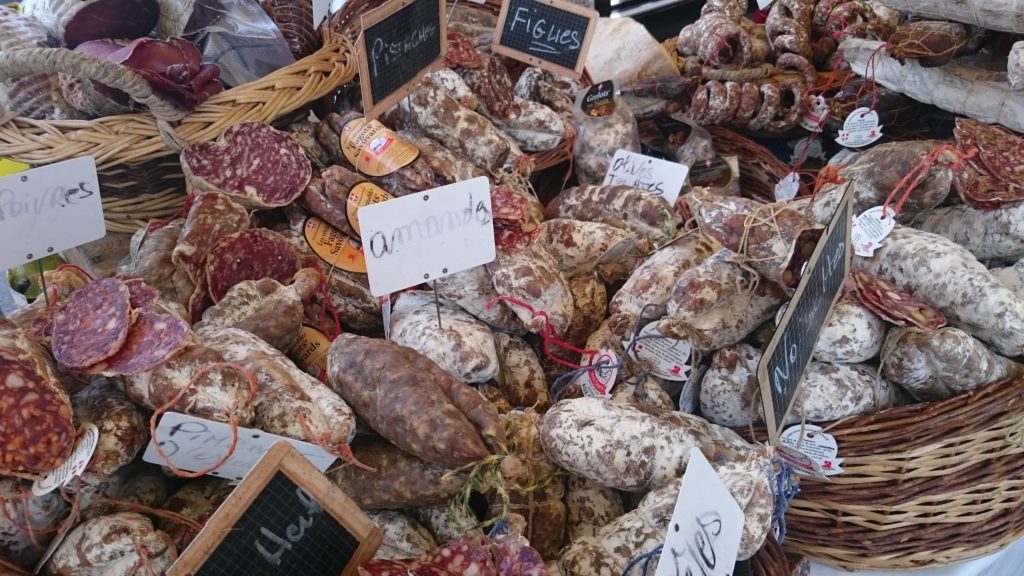 Of course there is an abundance of seasonal fruit and vegetables, all of which will last a lot longer than their supermarket counterparts.
Remember to take cash and a big carrier bag
Enjoy!