Rob Stewart argues that Morzine is just as 'snow sure' as its Alpine rivals….
Morzine is linked to one of the World's biggest ski areas – the Portes du Soleil, 'Gateway to the sun' and is one of the most popular resorts for British skiers, mainly due to the choice of accommodation, proximity to airports such as Geneva and of course the extensive lift infrastructure providing skiers and snowboarders with a vast choice of runs.
Unlike many French ski resorts, Morzine is a traditional town that wasn't purpose built and therefore retains much of its character, a trait many visitors appreciate and one of the reasons why they choose to take a holiday there.
But, because of this, its altitude (1,000m) is a little lower than some of its French cousins – Val Thorens (2,300m) and Tignes (2,100m) being good examples, very different ski resorts with very different atmospheres – but still higher than many Austrian ski resorts – Kitzbuhel (762m) and Mayrhofen (633m)……
……and we all know that altitude means one thing – snow.
That is a fact. A general rule to follow says that for every 100 metres you ascend, the temperature drops around one degree centigrade, so whilst at 1,000 metres it might be zero degrees, up to 2,000 metres it's minus 10 degrees, give or take. That means you're more likely to get snow rather than rain higher up, plus that snow will stay there for longer. Add to that the fact that altitude creates heavier precipitation and you can easily conclude that the higher you go, the more snow you'll get.
But it's not as simple as that.
Looking at the historical snow records across the Alps, from last season stretching back to the longer term, we can see that the Portes du Soleil area fares extremely well compared to others – in fact, it has one of the best snow records in the Alps above 1,500 metres. Avoriaz, the purpose built ski station above Morzine that sits at 1,800 metres consistently has some of the largest depths of snow in the Alps.
But why?
One of the reasons is down to its location. When you look at a map of the Alps, you'll see that Morzine and Avoriaz are the first major ski resorts you'll get to from a north westerly direction (along with nearby Flaine, that also has a good snow record). Because the prevailing winds are west or north westerly, and more importantly these are the winds that tend to carry the snow, the Portes du Soleil area (and particularly the French side) gets hit first. This helps the area to get snow not only from the big low pressure systems that create the 'dumps' we all here about, but also from some of the smaller weather systems that might not reach across into Switzerland or Italy.
Ski Writer and owner of ski weather website – weathertoski.co.uk, Fraser Wilkin, told us: "At altitude, the Portes du Soleil does get a lot more snow than you might expect. Indeed, neighbouring Avoriaz is officially the snowiest resort in France."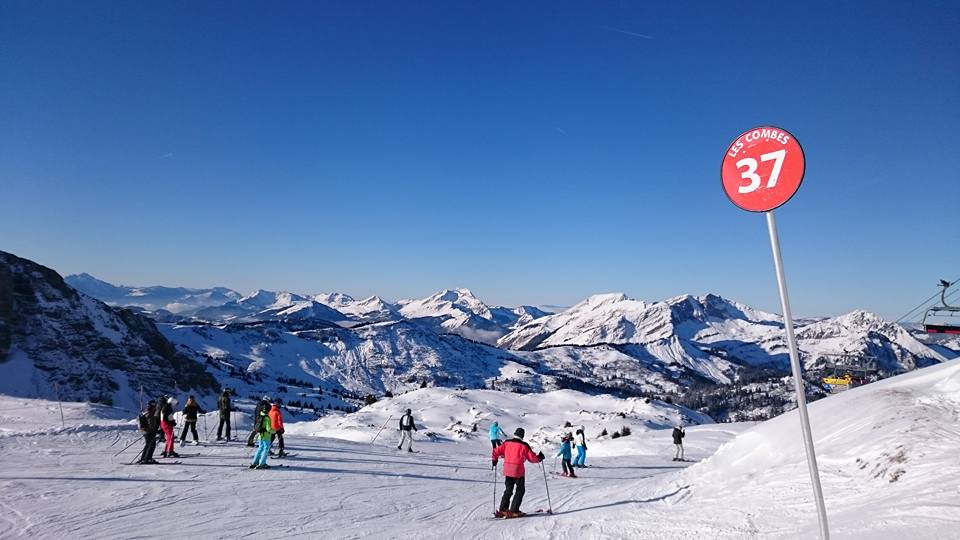 The 2016/17 season
Last winter and the two before that didn't start too well in regards to snow and this made the news in December and early January with reports of green ski runs and artificial snow keeping ski resorts going. Whilst this was true, the lack of snow was widespread across much of the Alps and it was absolutely nothing to do with altitude or high temperatures – the higher resorts were also struggling. The only reason why the snowfall didn't arrive was due to anti-cyclonic weather patterns that bring high pressure and therefore no precipitation. Fortunately the temperatures remained low during December 2016 and the snow cannons worked overtime. Avoriaz was one of the areas offering the most extensive skiing over this period in the region, because the combination of some early winter natural snowfall and the snow cannons gave the area all it needed.
In the second week of January it started to snow and everything was forgotten. What happens this winter or next is anyone's guess. But we can be sure that the Portes du Soleil will fare as well as anywhere in the French Alps and probably better.