In Summer 2021 we saw the opening of a new gym in Morzine.  The Hive is the brainchild of Joe and Amelia Pearson and is set in a brand new building on the road toward the Prodain telecabine.  They have filled it with state of the art equipment that compliments the outstanding expertise of the Hive team.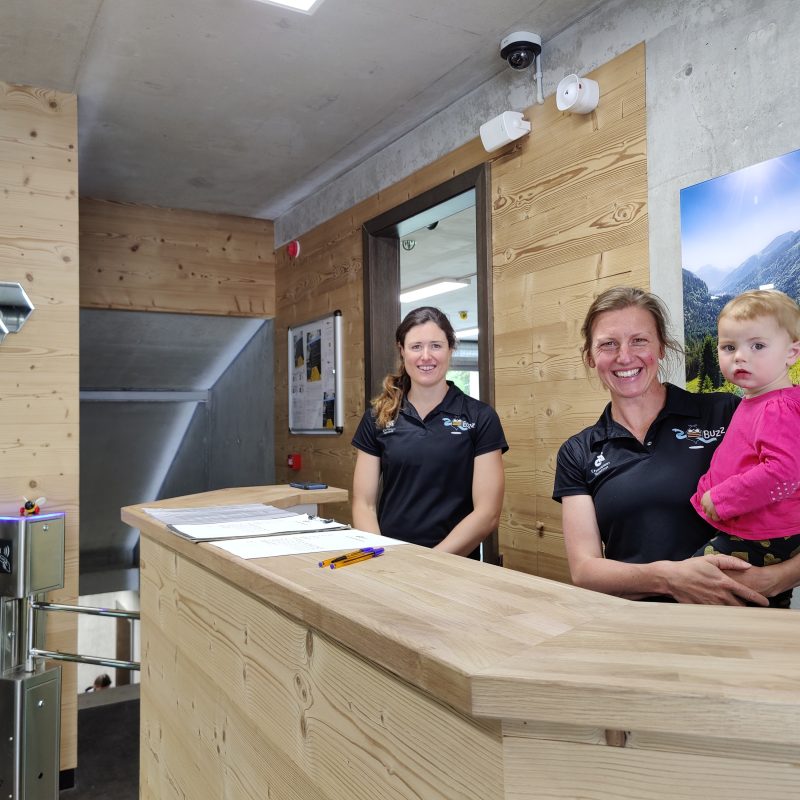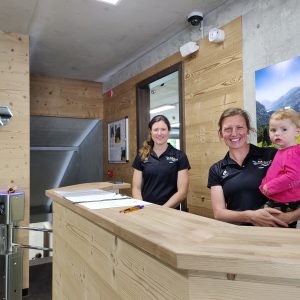 Buzz Performance has been getting Morzine's locals and visitors fit since 2012. They specialise in coaching triathlon, cycling, open water swimming, running, functional strength. Previously, their fitness activities were conducted on the fantastic cols and roads and in the lakes and pools around Morzine. But now, The Hive is the perfect base to coordinate their fitness operations from.
What Is The Hive?
The building is enormous, which has allowed Joe and Amelia to fit in everything they need to offer all their services. This gym in Morzine is filled with professionals that can help you with your fitness journey, whether you are a total beginner or a seasoned pro.
It is the perfect environment to get in shape, dial in your nutrition, or rehabilitate.
As you walk in through the front door, you are welcomed by the comfortable reception area with a cool industrial design. On your left, you can browse through the bike shop, where you can buy everything you need for cycling and triathlon.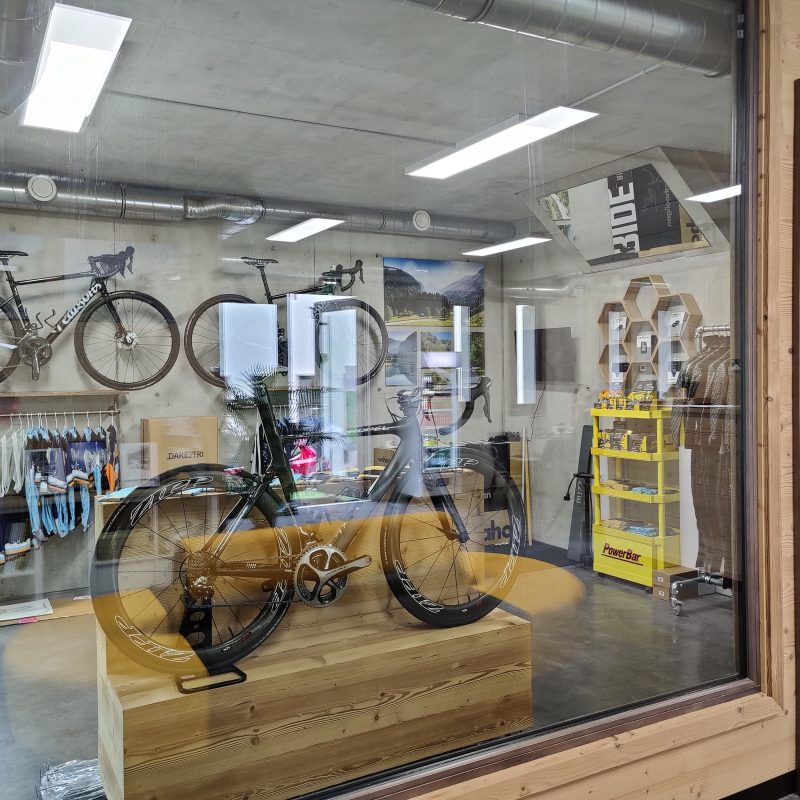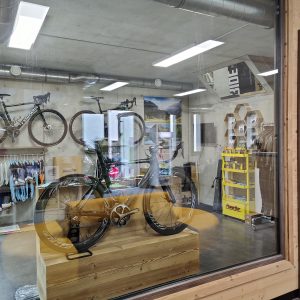 You can even treat yourself to some Buzz branded clothing. On your right, you can pop into the Morzine branch Of Wild Beets Kitchen. Here you can enjoy healthy and nutritious breakfasts, lunches and snacks.
The reception level floor also has a spacious workout studio. Here you can join one of the many classes including, TRX, spin, body conditioning, and more.
To head downstairs, you need to use the high-tech face recognition system. At the bottom of the stairs, the industrial theme continues. Here, you will find the colossal gym, Pilates studio, changing rooms, toilets and treatment rooms.
The Gym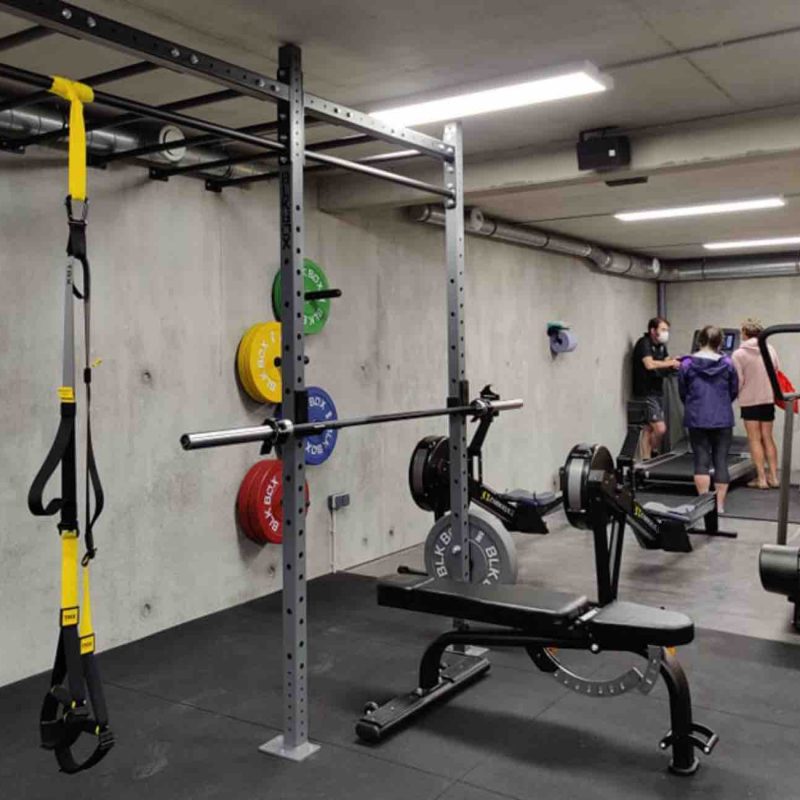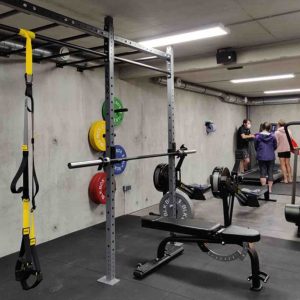 The gym is packed full of high0end fitness equipment. For example, the treadmills feature LED monitors to make your run more entertaining. They also have full connectivity with your devices.
Among other fitness equipment, you will find some great weight benches, Hex dumbells, kettlebells, boxing equipment, and even a monkey bar rig in the strength training area. While you work out, you can enjoy music from the excellent Sonos speaker system.
What Do Buzz Offer At The Hive?
If you want the very best in fitness knowledge, Amelia and Joe and their team have you covered. They have worked with athletes at all levels. With their experience and qualifications in sports science and fitness and wellbeing, they can advise you on how to get the most out of the equipment.
Another service offered at The Hive is nutrition consultancy. Therefore, your diet can complement your workouts for the best results.
If you have any niggling problems, or something more serious, The Hive is the ideal place to put it right. Book a sports massage with Morzine Massage, who use the treatment rooms.
A good, strong core and flexibility are beneficial to most things in life, let alone all the sports you can do in Morzine. Therefore, why not book on to one of Georgie's Pilates classes. The Pilates studio uses fantastic Gratz Industries Pilates equipment to add resistance to your workouts.
The Hive is a fantastic new gym on Morzine that will help you meet your fitness goals, or if you want to burn off your tartiflette. There are several membership options to choose from, but you can also pay for one-off sessions. Contact The Hive for more information.