Our current discounts are listed below
Up to €500 Off All Available Weeks at JOLI
Sleeps up to 10 – hot tub, Apple TVs, Central Morzine
w/c Sat 4th Jan – WAS €3,500 NOW €2,995 (€295pp) Booked
w/c Sat 12th Jan – WAS €3,500 NOW €2,995 (€295pp)
w/c Sat 25th Jan – WAS €4,000 NOW €3.495 (€349pp) Booked
w/c Sat 1st Feb – WAS €4,500 NOW €3,995 (€399pp)
Plus €500 off all March and April weeks
---
Up To €300 Off All Available Weeks at ALTAKA 4
Sleeps up to 9, ski in, hot tub, central Morzine
w/c Sun 2nd Feb – WAS €4,500 NOW €4,200 (€466pp)
More information about Altaka 4
---
Up To €300 Off All Available Weeks at La Constellation
Apartment sleeps up to 10, hot tub, very central Morzine near the ski lift.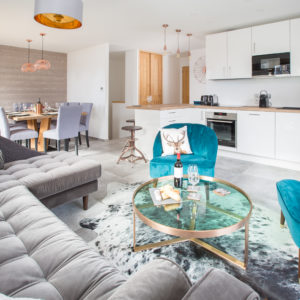 The price includes normal inclusion as per below AND  midstay cleaning.
w/c Sun 2nd Feb – WAS €4,500 NOW €4,195 (€419pp)
w/c Sun 15th Mar – WAS €4,000 NOW €3,695 (€369pp)
Plus more weeks in March and April
More information/weeks about La Constellation
---
FLEXIBLE DATES at Chalet Tyron
Chalet Tyron sleeps up to 14 guests and is brand new for Winter 2020.  We are allowing complete flexibility on dates at this chalet in non peak weeks.   The only limitation is a 3 night minimum stay.  It is the perfect place for a group of friends or colleagues.
A 3 nights stay is €2451 (from €175pp)
For more information about Chalet Tyron click here
---
Ski Weekends and Short Breaks
We have plenty of options for weekend or short breaks.  Here are some ideas or if they don't float your boat, just get in touch and tell us what you need.
For example
Altaka 2 (sleeps 8) – minimum 3 nights, any arrival day, all season from €63pp per night
Click here to go to our weekends and short breaks page for more details