Staying in a self catered chalet or apartment in Morzine allows you to choose when and what you want to eat. Whether it is a long lunch on the mountain or an evening meal at one of the many restaurants in town.  Or perhaps you want to cook for your self.
For people with allergies and dietary requirements, it can feel like eating out is a real challenge. Especially in France where you may not have been catered for in the past.  But time are changing in Morzine and more of our great local restaurants are catering for their guests dietary needs.
Our guest blogger Robyn Dobson knows from personal experience how a Coeliac can eat like a king here in Morzine…..
Fondue
A Morzine ski holiday wouldn't be complete without a typical Savoyarde dinner, and what better way to go than fondue?  Stale bread never seemed worthier than when being dipped into bubbling hot cheese, and there's even a choice for those who require gluten free bread: Clin d'Oeil, l'Etale and its sister restaurant La Rotonde all offer gluten free options on their menus.  It's always advisable to check that they have gluten free bread when making a reservation to avoid disappointment.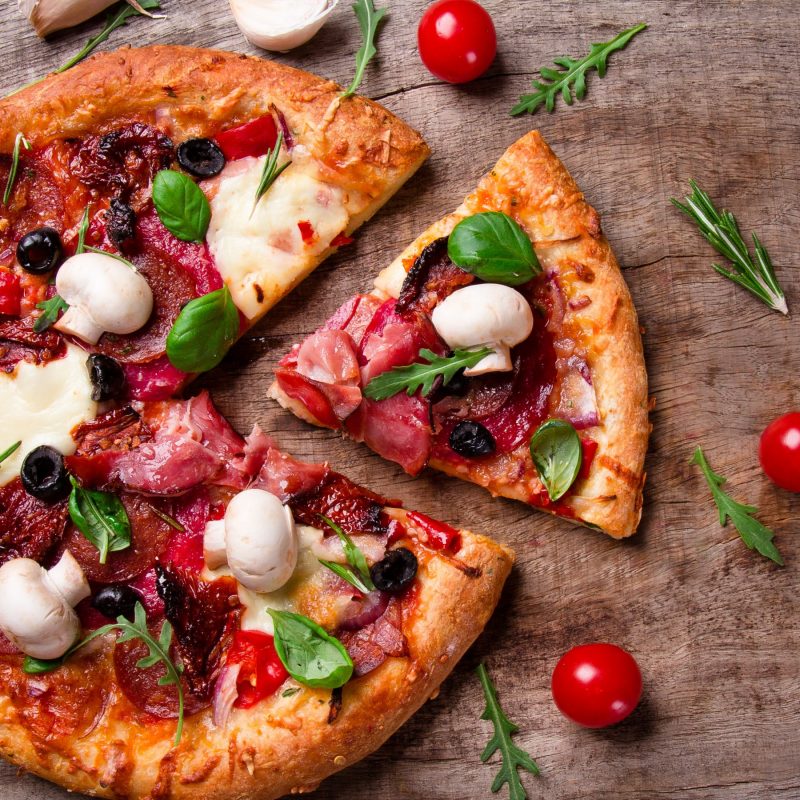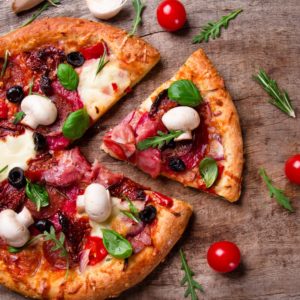 Pizza
If you fancy a take away in your self catered chalet, for a simpler meal such as pizza l'Etale and La Rotonde come highly recommended for their vast choice of toppings, almost any of which can be accompanied by a gluten free base with no extra charge!  (The Calzone, unfortunately, is the only pizza that cannot be provided with a gluten free base.)  
Coffee and cake
Highly recommended for breakfast, lunch or for a delicious afternoon snack, is Satellite. The coffee shop is located in the very centre of Morzine and offers numerous gluten free and vegan alternatives, with an option of gluten free bread to accompany their delicious Halloumi lunchtime sandwich, for example. If you're in the mood for something a bit lighter, check out Satellite's cake display – the dietary requirements are clearly indicated underneath the scrumptious treats.
Fusion bar food
Not quite done yet?  For a slightly different approach, enjoy a meal at the Bec Jaune: they offer an array of fusion style dishes, and even have a brownie as a delicious, gluten free option for dessert.  The staff are very clued up on their food but are always more than happy to check with the kitchen, just for added reassurance for your dietary needs. (For prior knowledge, the chips are unfortunately not gluten free, however the chickpea tofu is and is worth a try!) 

Beer
To top it all off, why not head down to the Cavern Bar?  With a recent influx of BrewDog beers, they have the infamous Vagabond in stock. It's an American Pale Ale at 4.5% and is gluten free. 
Supermarket
Check out the Carrefour in the centre of Morzine for their gluten free range.  They have a far larger selection and more to choose from, compared to Casino.  Found on full display at the end of the Bio aisle, the shelves dedicated to gluten free food, from breakfast cereals to gnocchi.  
Contacts and Addresses
Clin d'Oeil    63 Route du Plan, Morzine
+33 (0)4 50 79 03 10
L'Etale         156B Route du Téléphérique, Morzine
+33 (0)4 50 79 09 29
La Rotonde  890 Avenue de Joux Plane, Morzine
+33 (0)4 50 79 16 30
Carrefour    141 Bis Route du Plagne, Morzine
Satellite      142 Rue du Bourg, Morzine
Bec Jaune    Immeuble Le Schuss, 220 Route de la Combe À Zore, Morzine
+33 (0)4 50 79 08 44
Cavern Bar  Taille de Mas Pleney  , Morzine