By Rob Stewart
As a ski writer, I get asked the same questions over and over again. I'm also often asked about when the best time to go skiing in the Alps is and when I answer March or April, the reaction often includes a raised eyebrow.
We associate skiing with winter, not spring.
But we should seriously consider Easter and beyond (unless Easter is right at the end of April, which it occasionally is) and I'm going to try and bust some myths about skiing in spring and why you should consider it.
Myth 1 – The snow has melted
truth: historically, there's always more snow in the Alps on the mid to upper slopes than there is at Christmas time, fact. That's because snow has accumulated through the winter and in March, it's at its prime levels. Yes, during April the lower slopes can start to melt down, but the upper runs should still be in decent condition. I've never read national newspaper stories about there not being snow at Easter, but sometimes I have at Christmas time (although it's extremely rare that ski resorts close then too!).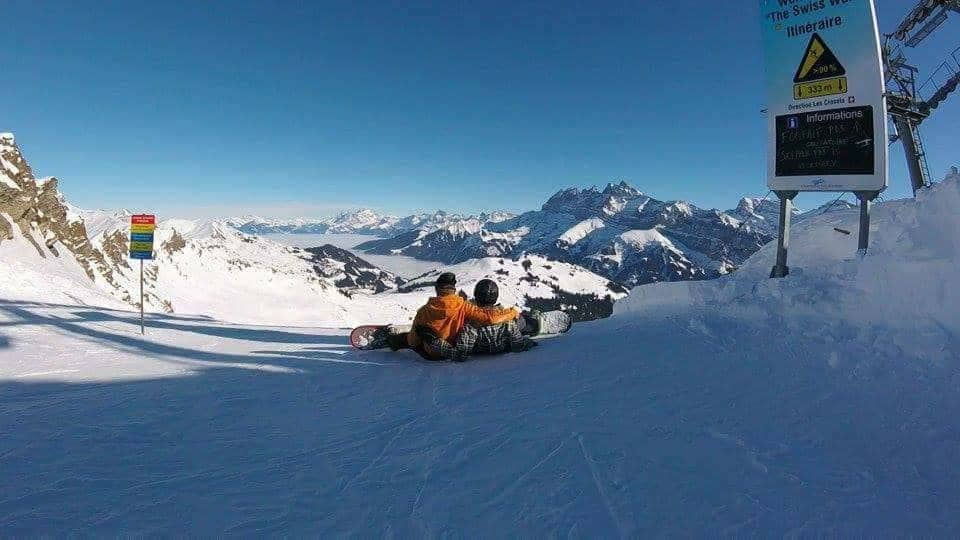 Myth 2 – The snow might be there, but it's always slushy
truth: lower slopes can become slushy during the afternoon in April and occasionally the upper ones can too. Personally I quite enjoy skiing in slush, but I understand it's not everyone's favourite. But, during 30 years skiing when I have not missed being in the Alps during March or April at some point, I have more often than not experienced fresh snow, well into April and even during early May. In fact, precipitation is generally much higher in March and April and it's often cold enough to snow down to resort level too. Last summer in Chamonix I saw skiers experiencing powder snow conditions in June on the upper slopes.
Myth 3 – The Easter school holidays are expensive and it's busy
truth: because most people don't think about skiing at Easter, it's actually not as expensive or busy as Christmas, New Year or February half-term holidays. This makes it the perfect time for family ski holidays, but don't ignore it if you don't have kids either, there's plenty of room on the slopes during Easter.
Myth 4 – If Easter is at the end of April, it's definitely not worth going skiing.
truth: yes it is! And I would argue there's even more reason, because people do stay away. You will have snow, you'll most probably have sunshine too, the resort is relaxed and people are enjoying the late evening sun. What is there not to like?
2018 – early Easter, April 1st
2019 – later Easter, April 21st
Myth 5 – The resort shuts down after Easter
truth: no it doesn't, ski lifts companies publish their closing dates on their websites and Morzine Avoriaz doesn't close their lifts in 2018 until April 21, well after Easter.
Myth 6 – It's often warm and sunny during April in the Alps.
truth: errr, well actually this one isn't a myth. Yes it is often warm and sunny in April and the combination of sun and snow can make for a very pleasant holiday, especially if you're not a fan of the cold.
Ski this Spring with Elevation Alps
If you would like book a ski trip this spring take a look at Elevation Alps last minute deals on their luxury chalets and apartments.  There is 10% off full week bookings and short breaks options on request.
Click here to see all our offers