Non-skiing activities are now an important part of ski resort offerings and there's now so much choice for anyone who doesn't wish to take to the slopes during the winter. Morzine, located in the heart of the Portes du Soleil ski region in the French Alps, has an abundance of choices of non-skiing activities – so there's no need to feel left out on a winter sports holiday in the mountains anymore.
Kath Leake from luxury self catered chalet company Elevation Alps, based in Morzine, picks her top tips for all those non-skiers out there.
Swimming
The sports centre in Morzine is a world class facility that includes indoor and outdoor (summer only for outdoor) pools for both serious and leisure swimmers. There's a full-length pool as well as children's pools and a wellness centre with saunas. Joining a group but don't fancy a dip yourself? There's a pleasant café and bar area serving drinks and light food dishes too.


For an alternative swim, try the Aquariaz centre in Avoriaz – it's the largest indoor facility of its kind in the Alps and a fun way to spend a few hours. Water slides, a 'lazy river' (let the flow take you gently along), a fun pool area and an outdoor hot tub make it a great bad weather option if you do have members of the group looking to take a day off skiing in Morzine. Get there by bus and cable car from Prodains.
parc-dereches.com/en/indoor-swimming-pool
Winter hiking
Simply walking around the traditional Alpine town of Morzine will keep anyone occupied for a while, but then exploring the winter walkways around the area is a calming and pleasant way to spend a few hours. There's also the option to use snowshoes too and of you want to explore further afield there's dedicated guides that can help you find the best spots. The myriad of mountain restaurants with spectacular views of the surrounding peaks, including Western Europe's highest mountain, Mont Blanc makes for a good excuse for a long lunch with a glass of local wine before heading back to a slow cooked stew in your self catering chalet or apartment in Morzine.
Ice Skating and Ice Hockey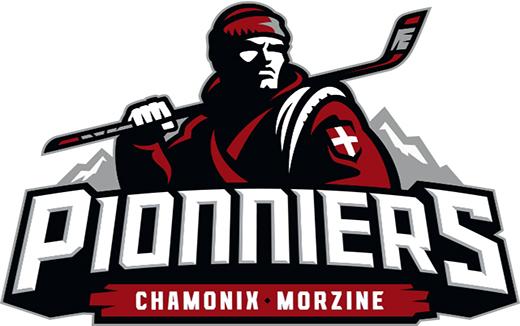 If going downhill on frozen water isn't your thing then perhaps sliding on a flat surface might be. The ice skating rink in Morzine's Palais des Sport is a full size arena and suitable for all levels of skaters. Rental equipment is of a high standard and there's lessons available for beginners – but if you'd rather watch than play, check out some of the evening games with the local Ice Hockey Team where you can sit back, relax and watch the players smash into each other whilst you enjoy a beer and a hot-dog.
parc-dereches.com/en/ice-rinks/indoor-ice-rink-morzine
Parapenting
You've got to enjoy heights for this one – Parapenting (or Paragliding) is like a combination of parachuting and hang-gliding. The specially designed chute uses the warm thermals that rise close the mountain, even during winter, to remain up in the air for long periods of time. You can choose to learn from scratch and becoming a qualified pilot or simply take a tandem flight with a guide. Most flights start from near the top of the Super Morzine Cable Car with fantastic views over the town and the ski area. It's a relatively safe sport, but not for anyone who doesn't enjoy heights.
Husky Sledging
Spend the whole day with a pack of Huskies and explore the Portes du Soleil area in style. There's several different options including some trips designed with younger kids in mind. It's a great way to see the area without having to ski or walk and for anyone who loves animals, it's an extra bonus too.
en.portesdusoleil.com/winter/husky-sledging.html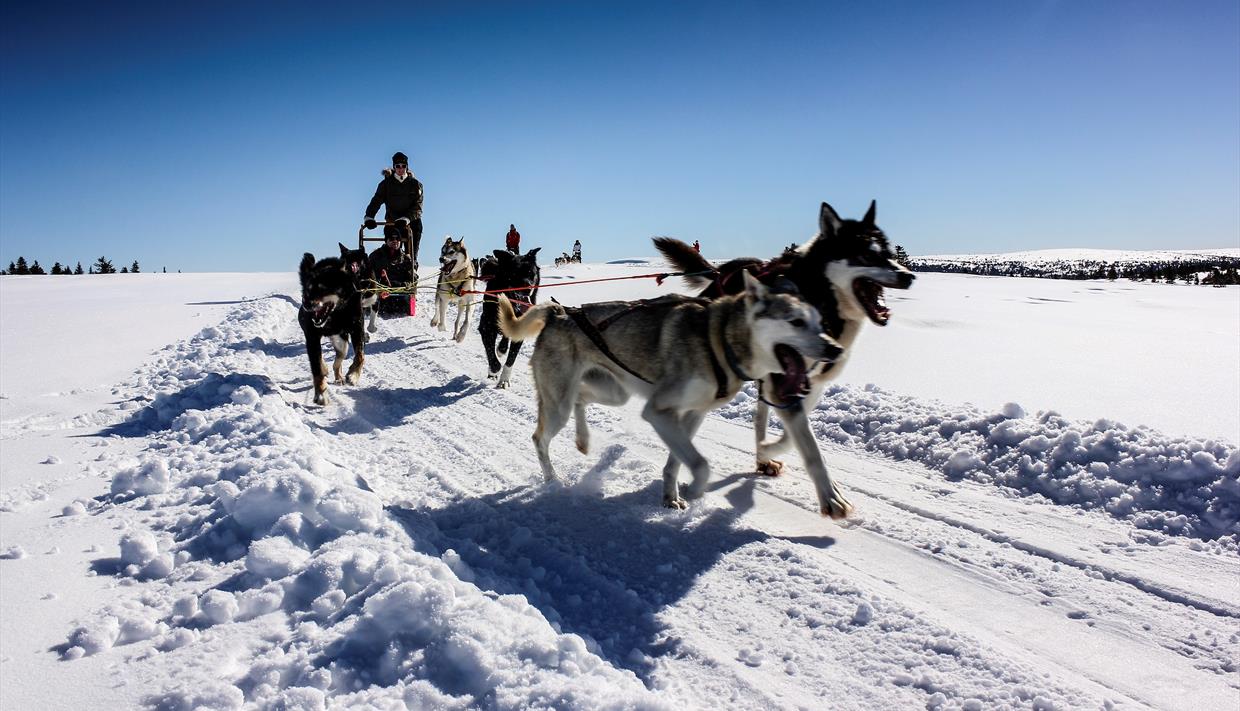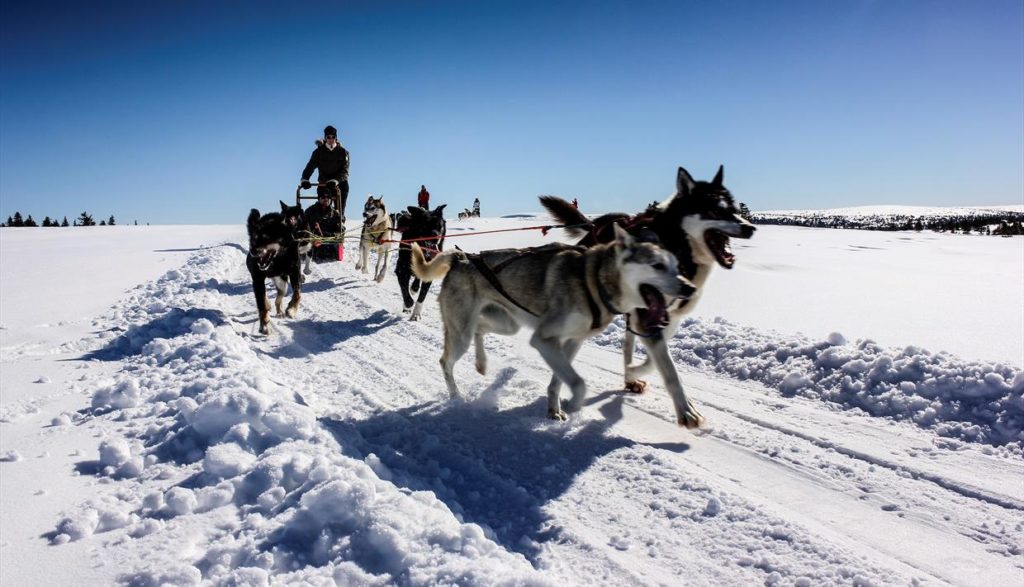 Learning to speak French
Alpine French School offers French language classes for all ages and ability levels in Morzine. The school is located in the centre of town and has a flexible timetable, so anyone wishing to head into the mountains during the day can do so, but still get their French fix later on. Whether you're looking to make the first steps in speaking French or need to brush up on your skills for GSCE or A-Level exams then it's a fun and smart way to learn and practice with the qualified staff on hand.
Ice Diving
If the idea of staying warm beside a log-fire in a cosy local restaurant whilst sipping a hot chocolate just isn't your thing, then you could consider diving underneath the ice at nearby Lac Montriond. Qualified instructors can take all levels of diver (including beginners) through a hole cut into the ice to explore the, yes icy, depths below. Personally I'd rather settle in front of the TV and watch Frozen than dive in an ice cold lake that is Frozen, but each to their own.
plongeesousglace.com/montriond.html
The are loads more things to do in Morzine if you don't ski or just want a rest day.  If you would like to know more about activities or to book a luxury self catered chalet or apartment get in touch at info@elevationalps.com