Packing Advice Your Luxury Ski Holiday In Morzine
At Elevation Alps we pride ourselves on ensuring you have absolutely everything you need for your luxury ski holiday in Morzine. All of our Morzine ski accommodation options have fully stocked kitchens, beautiful warm bedding , designer toiletries and the fluffiest of fluffy towels. There are some things  however, you will need to bring with you to ensure your comfortable on the slopes.
This article is here to help you pack and make sure your fully prepared for slopes. Ski and snowboard gear is bulky by nature so we suggest packing smart and checking your airline's baggage allowance before you start. Naturally the seasoned skiers among you will already know the score so this is more of a guide for our lovely guests travelling to Morzine for the first time.
If you don't have your own skis or board then packing becomes far easier. We can help you book your equipment hire and have it delivered to your door in resort when you arrive so it can be a far simpler way to travel. If you are travelling with your own equipment then again check with your airline for their sports equipment policy and ensure you book  it on. We also recommend a ski or board bag with wheels as this can make transitioning through airports far easier.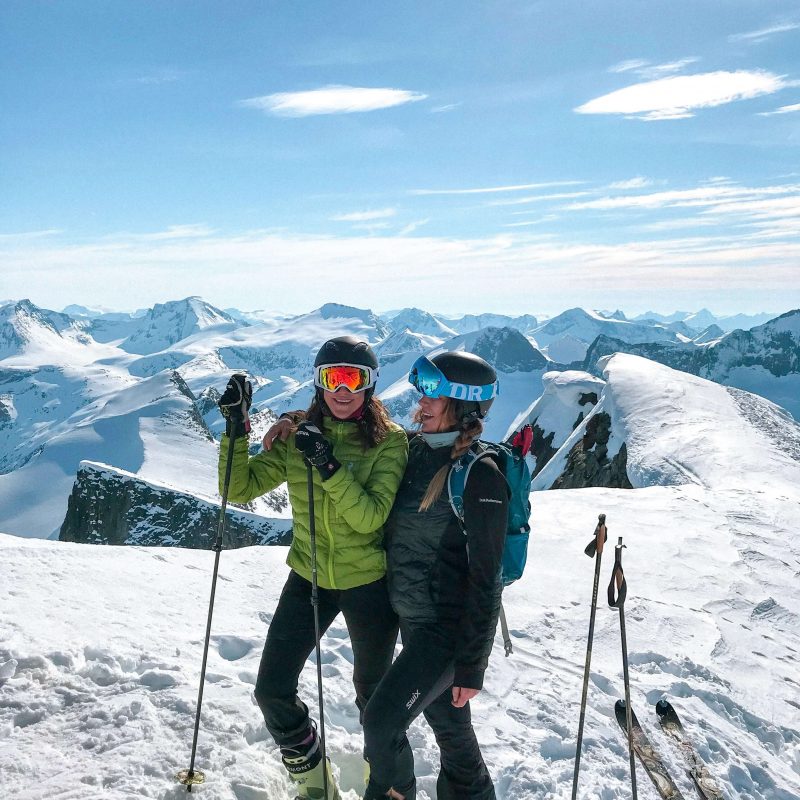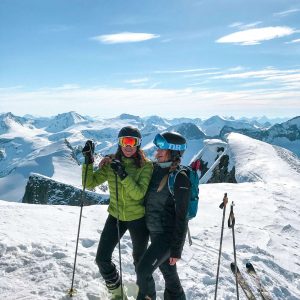 Let's Start With The Basic Essentials – Socks and Underwear
Underwear – Be sure to pack plenty of underwear, preferably a pair for each day, plus a couple of spares. Snow sports can be a sweaty affair and having plenty of clean underwear is a priority.
Socks – The socks protecting your feet inside your ski boots are imperative whether you prefer well fitting normal socks or the specialised skiing socks. You should plan to pack a pair for each day you plan to be skiing, plus some warm socks for socialising around the village in the evenings
Base Layers – Base Layers are another essential item of clothing for staying comfortable out on the slopes. They help to keep you warm and dry by wicking away sweat from your skin which would otherwise make you cold and wet when you aren't skiing. Ideally two sets would be best for a week on the slopes and you'll want a top with long sleeves as well as long-john style pants in order to keep warm. The sets which are made from man-made fibres will keep you drier but also become smellier, whereas the wool based variety don't get so smelly but also don't keep you as dry.
Layering Up – Multiple layers of clothing under your ski jacket is better than a heavy thick jumper for warmth, especially as you'll be exercising. You can always loose layers quickly and easily if required. A base layer followed by a long sleeve t-shirt is often all you'll need under your ski jacket but adding more layers on colder days is advisable
Outer Wear – Helmets, Gloves, Eye-wear, Neck-wear
Ski Jackets and Pants/Salopettes – Investing in quality set of ski outerwear is essential. After all the snow is cold and wet and there's a very high likelihood of you coming into contact with it whether its coming at you from down or up. There is a vast range of options available and we recommend function over fashion. Storm zips, zip pockets, adjustable cuffs, snow skirts, accessible lift pass pocket and zipper vents are all features we recommend looking for when shopping for equipment. Also ensure you get the highest level of waterproofing and thermal capability your budget can stretch too, your body will thank you during your holiday.
Helmets – Needless to say safety is paramount and we fully recommend the use of helmets on the slopes regardless of ability or where your skiing. They're relatively cheap to buy and most come with cosy ear warmers too. They can also be easily purchased or hired in Morzine.
Gloves – Ski gloves or Mittens are again essential for your enjoyment on the slopes. It's personal preference as to whether you go for gloves or mittens just ensure they are warm and waterproof.
Eyewear – Goggles again are essential, the cold mountain air as it rushes past you is very cold and without goggles your eyes will be streaming. It also keeps falling or splashing snow from getting in them too. Vision is sometimes compromised by conditions so a pair of goggles with interchangeable lenses is a bonus or two sets is also an option, one with tinted lenses for sunny days and one with low light lenses. Also look for lenses which are specifically for snow sports and are anti-fog treated which will help keep them clear.
Neckwear – Even with a ski jacket, helmet and goggles, the lower part of your face and neck will still get cold from time to time, especially on those longer more exposed chair lifts. A neck warmer is a great little addition to your outfit and can easily be pulled up to cover your mouth and nose in times of need, even if you do now look like a bandit
Sun Protection – be sure to pack some sunscreen and lip balm in your case, it is far cheaper to buy at home and you will certainly need it. If you are new to the world of skiing, you will be surprised how strong the sun is in the mountains even in the winter. The winter sun is reflected off the snow and the mountain air is thinner and such sunburn is common. Lip balm is another useful addition: it will keep your lips from drying and cracking.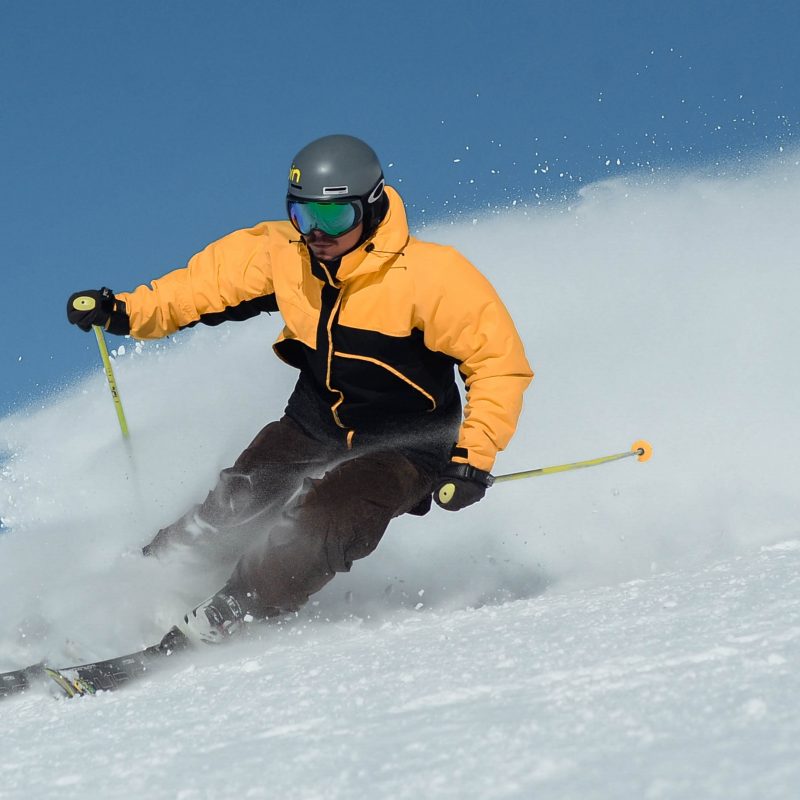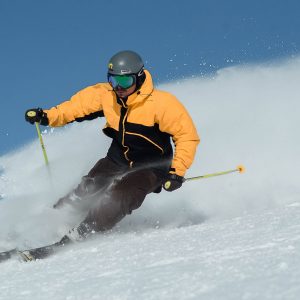 Of course you'll need some evening wear and your glad rags should you be planning a night out sampling some of Morzine's fantastic nightlife (we recommend sturdy footwear and a warm jacket even for a night out as the temperatures drop at night and the pavements can be icy and full of snow). Plug adaptors can be useful and of course you'll need your chargers, personal effects and your passport.
Who Doesn't Love A List?
Ski Gear
Skis or snowboard (or hire)

ski/board boots (or hire)

ski poles (or hire)

neck warmer

thermal pants

thermal top

Helmet (or hire)

goggles

beanie

ski jacket & pants

Gloves or mittens

ski socks
Clothing
underwear

socks

Everyday clothes, including sturdy shoes

Pajamas
Accessories
sunscreen

lip balm

sports tape

medications

cosmetics

deodorant

toothpaste and toothbrush

mobile phone and charger

plug adaptors

PASSPORT
We hope this helps you with the preparation for your luxury ski holiday in Morzine and if you're booked to stay with us then feel free to contact us should you be unsure if we can provide any items.
If you haven't booked your Morzine accommodation then please click here to see our exclusive portfolio of luxury, centrally located self catered chalets and apartments.