Create your own holiday by adding in catering to suit you.  Our private chefs can provide a fully catered service including breakfast, afternoon tea and dinner.  In non peak weeks we can book you a chef for just a couple of dinners, allowing you the time to sample some of the restaurants in town.   If you're looking for something delicious and easy to prepare our freshly prepared meals delivery service is perfect.  And if you just want breakfast we have our daily bakery delivery service*
*PLEASE NOTE THAT THIS SERVICE IS ONLY AVAILABLE FOR THE FOLLOWING PROPERTIES:
ALTAKA 4
LA CONSTELLATION
CHALET KAPA
LE REVE
SNOWDROP
Our Private Chefs
We can arrange a private chef for anything from a fully catered service with breakfast, afternoon tea and dinner with wine to one off dinners.  The service can be altered to suit your individual needs; perhaps you would like a Michelin quality 7 course menu for a special occasion.  Or maybe you are a hungry group who want hearty filling meals.   Our handpicked chefs can create menus especially for you or you can pick from their own speciality menus.  Maybe you have someone with special dietary requirements in your party, no problem, your chef will create something delicious for them.
All our recommended chefs are known to us personally and have extensive professional backgrounds. Once we have connected you, they will contact you personally to discuss your requirements.  They will ensure they bring everything they need and will clear up afterwards so you don't have to worry about a thing.
A private chef can cost less than you think
Full weeks catering – including breakfast, afternoon tea and 3 course evening meal with wine starts from 280 euros per person (based on 5 days – chef days off are usually Tuesday and Thursday)
Full weeks evening meals – based on 3 courses with wine starts from 250 euros (based on 6 nights – the chef will arrange a day off with you)
One off dinners can be arranged and start from 55 euros per person for a 3 course dinner with wine*
Upgrade to fine dining – you can choose to upgrade all or any of your evening meals to fine dining.  Just ask us for a quote.
*At peak weeks chefs may require full week bookings.  Chef bookings are based on availability.
---
Freshly Prepared Dinner Deliveries
You can order freshly prepared meals to be delivered daily to your chalet.   You can expect good quality, filling meals that you can pop into the oven.  Ideal for a hungry group who don't want to cook.  Prices start from €25 euros per head.
Freshly Prepared Delivery Menu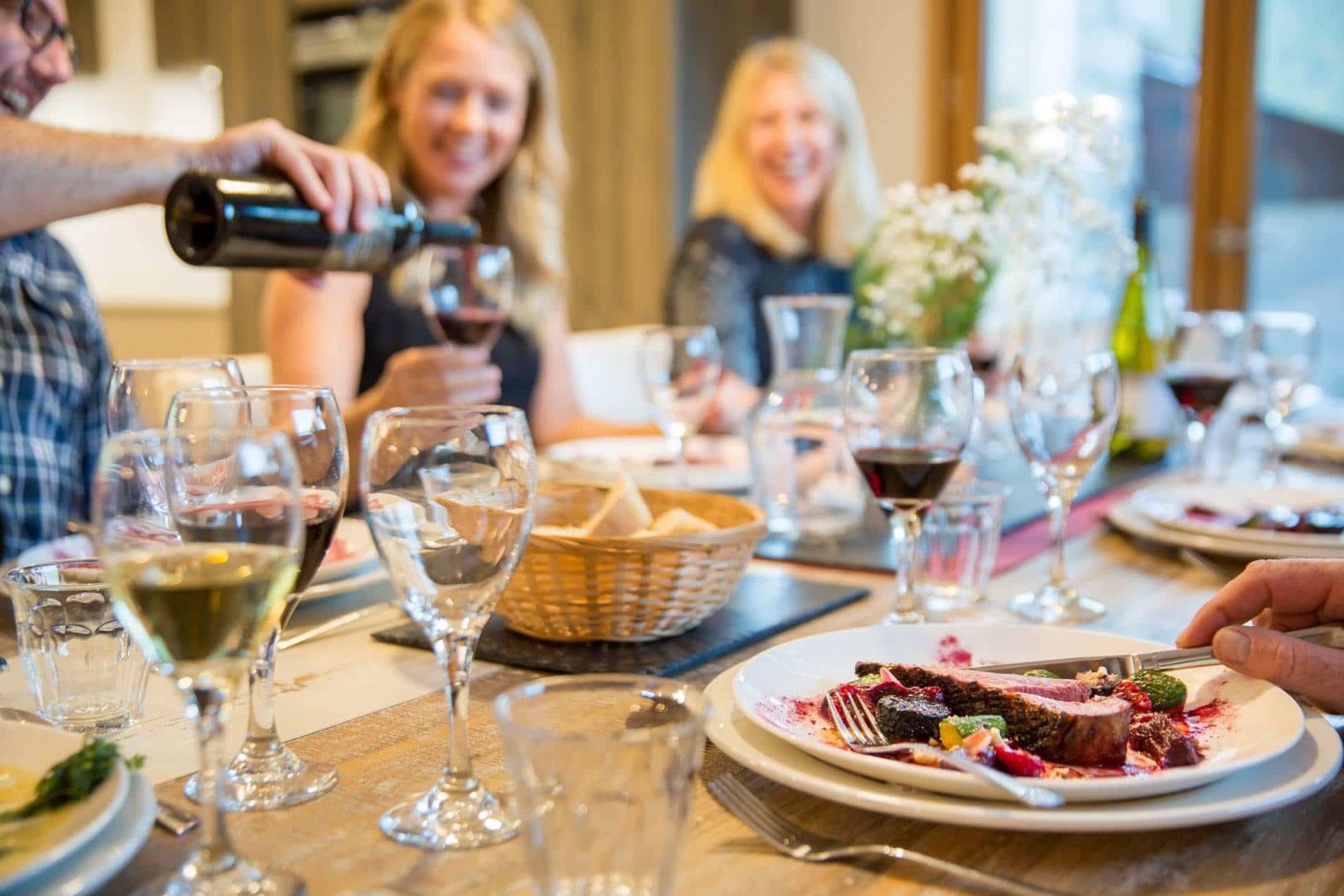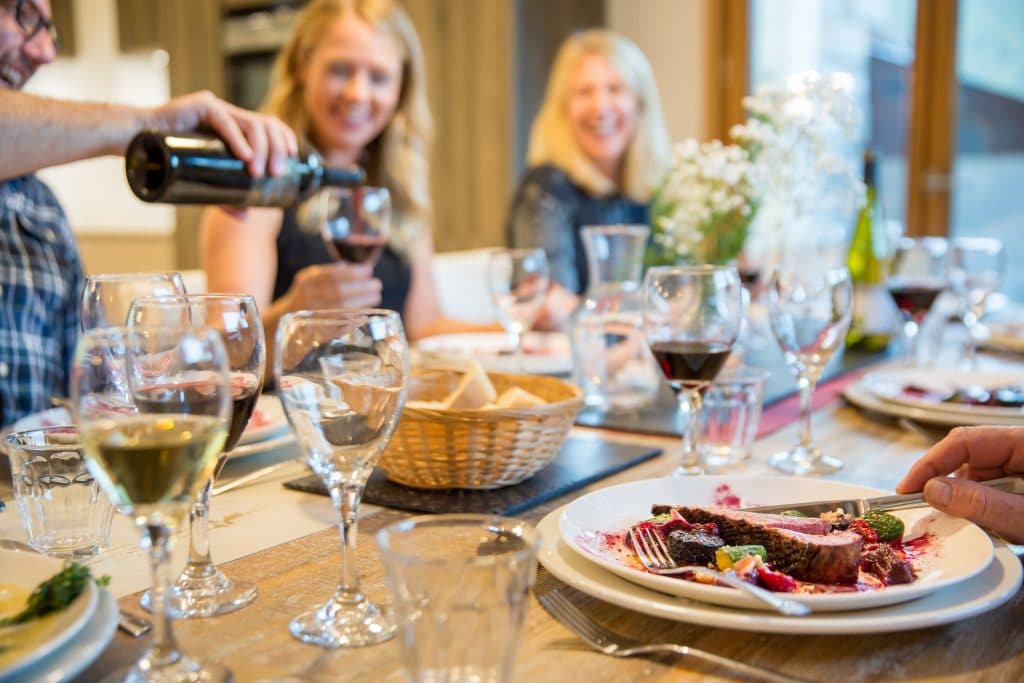 ---
Daily Bakery Deliveries
How about fresh bread and pastries delivered daily?  It is what France is all about after all.  Our bakery delivery service means you can order before you arrive so you can experience the joy of a real French croissant on your first morning.
Early every morning we will deliver a mixture of croissants, pain au chocolat and baguette to your door.
€25 euros per person per week (6 mornings)
Minimum 4 people.  In apartment residences it will be the main external door.  The quoted set order can not be changed.
We can also deliver everything else you need for a generous continental breakfast to go along side the daily bakery delivery.
---
Grocery Deliveries
To complement all the services above, you might want us to stock up the cupboards.  To find out more about how to order a grocery delivery click here