There are a wide range of ski schools available in Morzine offering anything from group lessons for beginners to off piste or park lessons.
The cost of lessons will vary dependent on whether you want group or private lessons.  you can expect to pay about €240 a week per person for 6 days of group lessons or about €170 for a 2 hour private lesson.  Most private lessons can be booked with up to 6 people, so you can spread the cost.
When you book with Elevation we can help you through the process.  We will discuss your needs with you, then pick the school that most fits the brief. This might end up being a couple of schools or instructors.  Then we contact the school with an outline of your needs and your contact information.   They will pick up directly with you.  This way you get the expert knowledge of the ski school to finalise the details.  Our blog article on the key questions to ask yourself may be a useful read as you start. Peak weeks get booked very quickly so it is wise to to book as early as you can.
Here are our favourite ski schools and instructors

New Generation Ski & Snowboard School have been running since 1998  and pride themselves on first class coaching, friendly teams and strong customer service. All their instructors are English speaking.  They run group and private lessons plus guiding and 'finding your legs' sessions. Kids groups start from 4 years old.  If you choose to book your lessons when you arrive, their in-resort rep can call at your accommodation to run through your options or you can drop into their office in town.
www.skinewgen.com

BASS British Alpine Ski School guarantee British coaches only.  Being the original British Ski School in town they are very popular, so you will need to book early.  Their group lesson sizes are small, never more than 4 learners for under 6 year olds, and 6 for everyone else.  Private lessons can up to 6 people.  You can book back country or heli-skiing with them.  They have an office in town.
http://www.britishskischool.com/BASS_Resorts/Morzine
Ski Beyond is run by a local couple Ambrogio (a.k.a RICEY) & Helena McClintock.  They are both passionate ski instructors and run instructor courses as well as teaching any one who wants to learn.  You can book group or private lessons and they do specialist clinics is you want to get better and something specific.
www.skibeyond.co.uk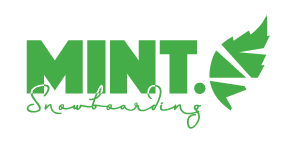 Mint Snowboard School is exclusively about snowboarding and focuses on the most up to date tuition methods.  They offer private tuition, group sessions, snowboard camps, gap courses, freestyle coaching & off-piste guiding.  They are exclusively snowboarding with young English speaking instructors.  Kids can learn to snowboard from 3 years old, which is probably the cutest thing you'll ever see!    
www.mintsnowboarding.com
There a loads of other great schools and instructors in town so if these guys don't have what you need we can happily spread our net elsewhere.