Ready For Raclette? Hire Our Raclette Grill During Your Stay In Morzine
Fancy a taste of the alps from the comfort of your own home? Then why not hire our raclette grill for a night during your stay with us in Morzine.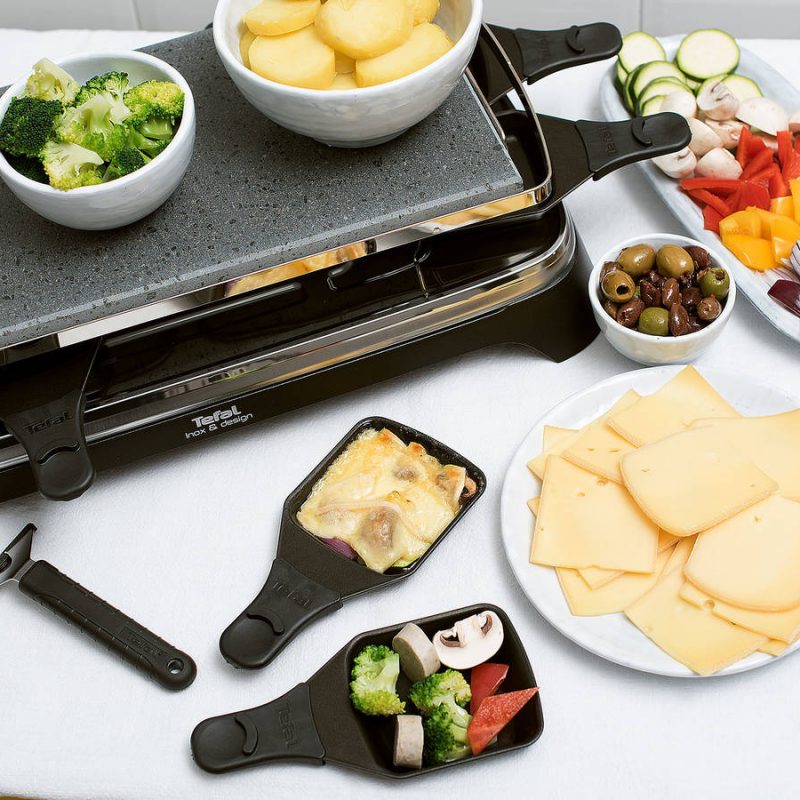 Raclette is a traditional alpine dish and was originally invented by the Swiss. Traditionally the dish involved placing  a large half wheel of raclette cheese next to an open fire or flame and scraping the molten cheese onto bread. The first mention of raclette was in a medieval text from a convent which dates back to 1291. The cheese was originally carried by cow herders whilst moving cows between alpine pastures. In the evenings the cheese was placed by the campfire to warm and soften then it was scraped onto bread.
Over time the dish has evolved with the addition of more delicious things to drizzle the molten cheese over and the development of the smaller electric raclette grill. Raclette is a wonderfully social meal and the grill itself forms a great centerpiece on the table. What could be a better way to cap off a great day on the slopes than sitting down with your loved ones and dipping gorgeous food in melted cheese?
Our raclette machine has 10 trays for you to fill with whatever yummy delights you wish. Naturally you need to fill at least a few of them with cheese but it still leaves you with plenty of room for your other ingredients.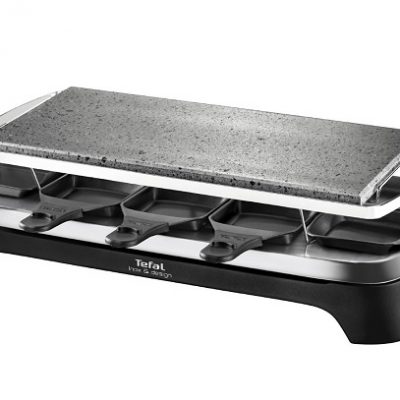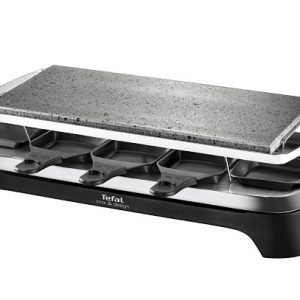 Recipe Ideas
You'll need some fresh bread and of course raclette cheese but here are some of our favourite suggestions for a delicious raclette:
Savoyard -Small boiled potatoes, gherkins and charcuterie meats
Mixed nuts – roast some macadamias and walnuts in a tray
Mediterranean skewers – olives, mozzarella cubes, tomatoes
Beef skewers – Beef fillet, aubergine and baby tomatoes
Why not compliment your raclette with a beautiful white wine from our wine list and we can deliver it directly to you. To see our wine list please click here
If you would like to hire our raclette grill during your stay in Morzine, please contact the concierge team to pre-book. Our wonderful Tefal raclette grill is available to hire for just 20EUR per night.
To see our exclusive portfolio of luxury self catered Morzine accommodation, please click here