Winter 2019/20 Wine List
We know how important a good wine is to our guests and for winter 2019/20 we have personally selected a range of new wines to further expand our offering.
After a very enjoyable, in-depth tasting session with our suppliers we have added four new whites, two new reds and a rosé to compliment our list.
We also have a fine selection of sparkling wines and champagne for those special occasions as well as a choice of beers and spirits.
Pre-ordering our wines couldn't be easier, simply take a look at the wine list and place your order with the sales team. Do so within a fortnight prior to your arrival date and we will have it waiting for you when you arrive. It is also possible to order once you are in resort however it is highly recommended that you pre-order.
Our New White Wines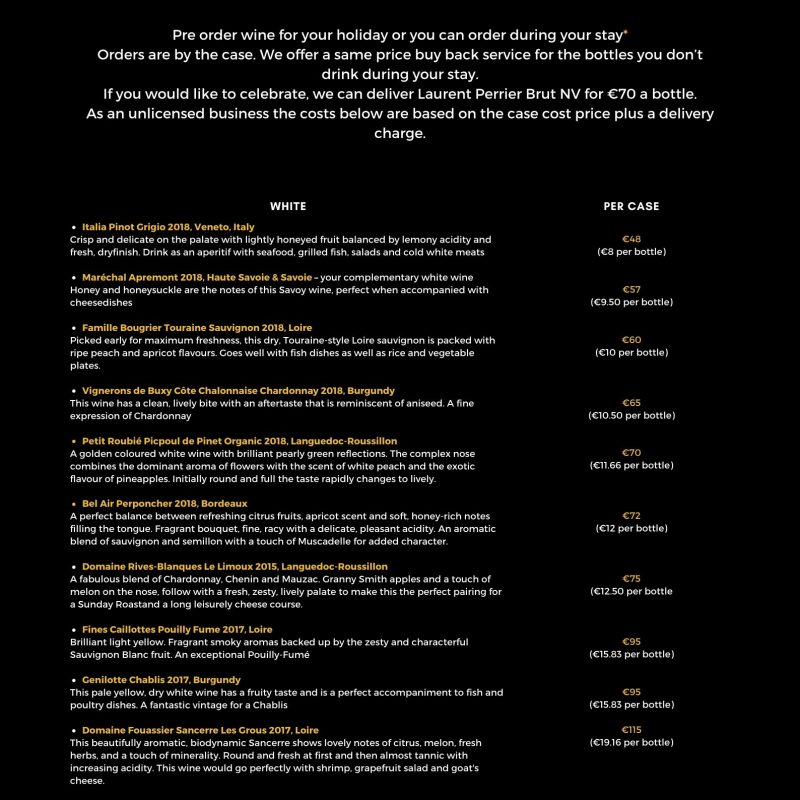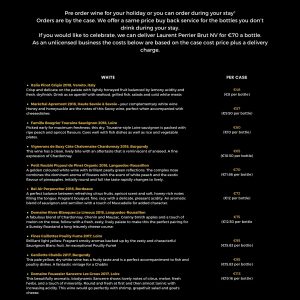 Joining our tried and tested favourites, our new house white is the Maréchal Apremont  which is local to the Haute Savoie region. Perfect for accompanying cheese dishes, this white wine has hints of honey and honeysuckle.
The Famille Bougrier Touraine Sauvignon 2018 is a dry, Touraine-style Loire sauvignon. The fruits are picked early for freshness and it is packed with ripe peach and apricot flavours. It goes well with fish dishes as well as rice and vegetable plates. 
The Petit Roubié Picpoul de Pinet is an Organic, golden coloured white wine with brilliant pearly green reflections. With a dominant aroma of flowers with the scent of white peach and the exotic flavour of pineapples. Initially round and full, the taste rapidly changes to lively.
The Bel Air Perponcher is from Bordeaux and is the perfect balance between refreshing citrus fruits, apricot scent and soft, honey-rich notes. With a fragrant bouquet, it's fine and racy with a delicate, pleasant acidity. An aromatic blend of sauvignon and semillon with a touch of Muscadelle for added character.
Our New Red Wines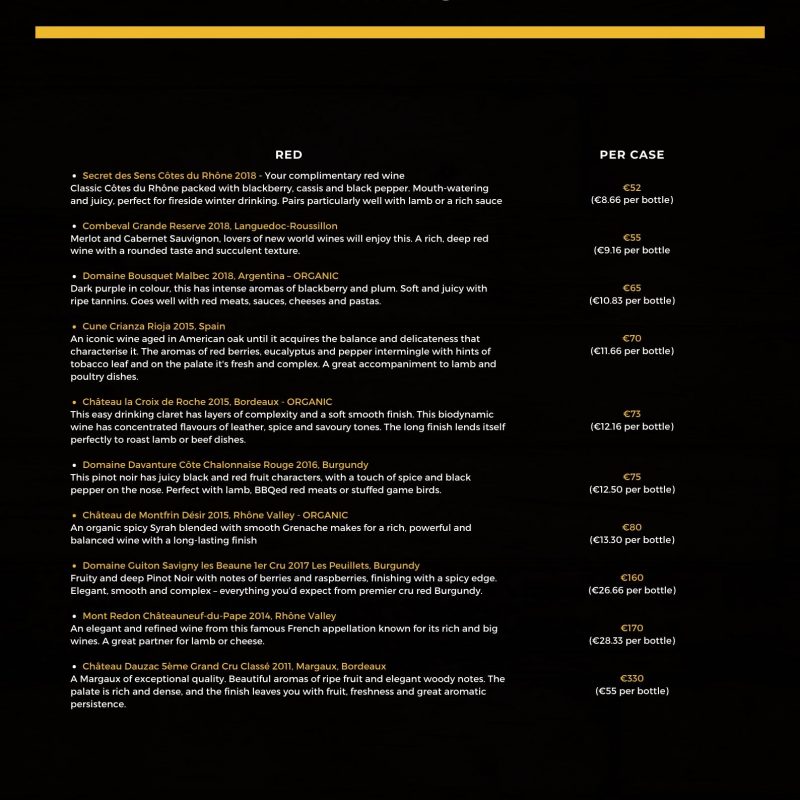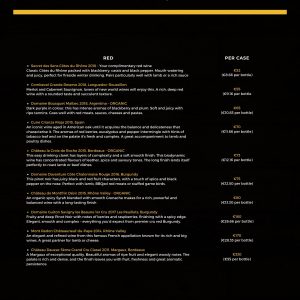 Secret des Sens is our new house red. It's a classic Côtes du Rhône packed with blackberry, blackcurrant and black pepper. It's mouth-watering and juicy, perfect for fireside winter drinking and pairs particularly well with lamb or a rich sauce. 
The Domaine Bousquet is an Argentinian organic Malbec. Dark purple in colour, it has intense aromas of blackberry and plum. Soft and juicy with ripe tannins, it goes well with red meats, sauces, cheeses and pastas.
Our New Rosé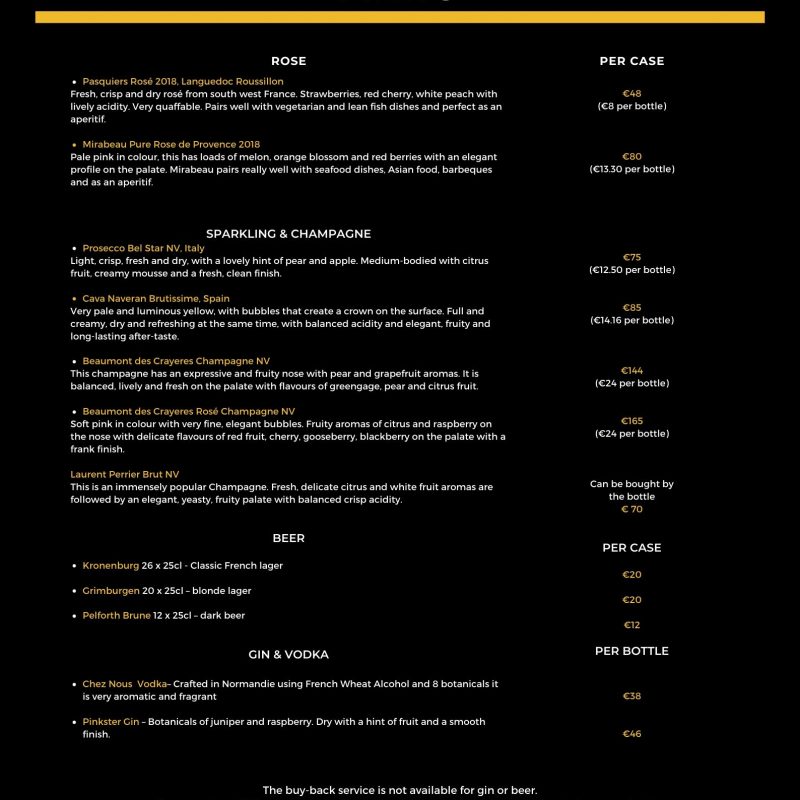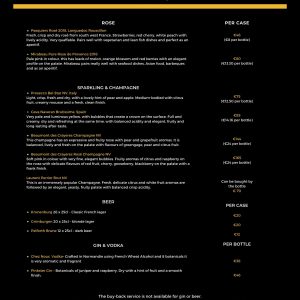 Pasquiers Rosé is a fresh, crisp and dry rosé from south west France. Flavours of strawberries, red cherry, white peach combine beautifully and gives it a lively acidity. Needless to say its very quaffable. This pairs well with vegetarian and lean fish dishes and is also perfect as an aperitif.
We hope this has tickled your taste-buds and got you thinking about sharing a bottle with your friends and family over dinner in your beautiful Morzine chalet or apartment. If you'd like to place a wine order to compliment your stay with us please just drop the sales team a line or use the contact us form here