Snowshoeing  Along The Dereche In Morzine
Easy Flat Snowshoe Walk From The Town Centre
Snowshoeing along the Dereche in Morzine is the perfect option if you're looking for a gentle introduction to Snowshoeing. This is without a doubt the easiest and most accessible route in the area and is completely flat. Starting and finishing on your doorstep in central Morzine this route follows the River Dranse through a tranquil forest setting and offers a choice of distances.
It is worth noting that as this walk is at village level, it is best to do this snowshoe after very recent snowfall. It is  a very popular route and gets tracked out very quickly so if there's not so much of the white stuff around the town then a higher altitude snowshoe would be advisable.
When snowshoeing along the Dereche in Morzine, we recommend you park/start at the Palais des Sportes in the town centre and you can start and finish the circuit here. The Petit Train has a stop here and there is a bridge across the river by the car park/train stop so you can take your pick of which side to start.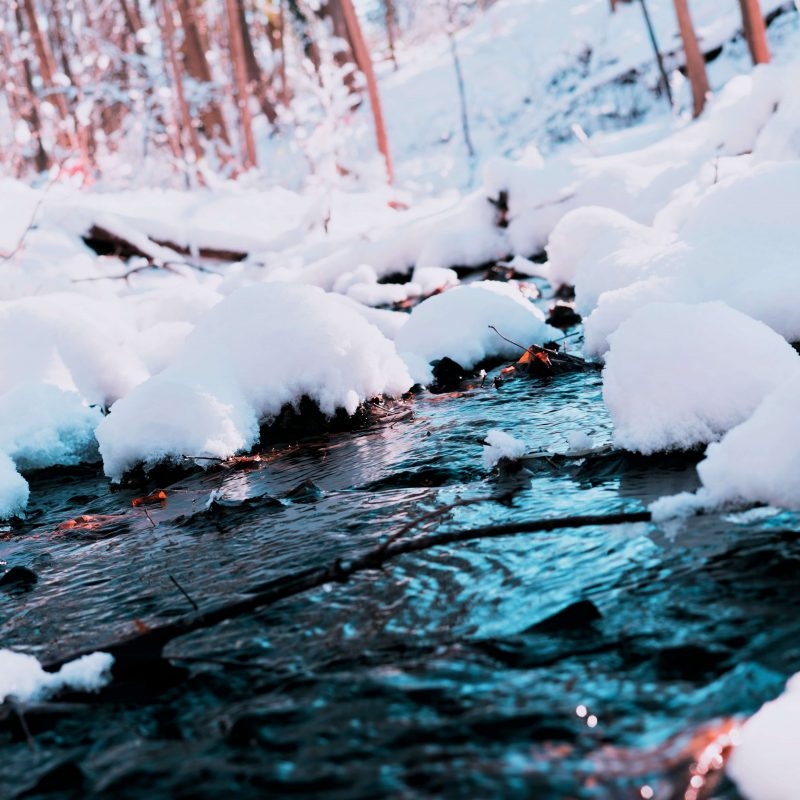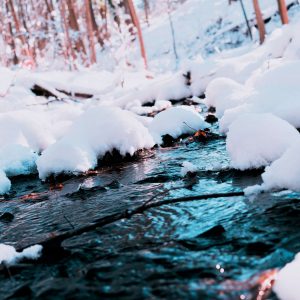 Pick Your Route
There are three circuit options of varying length which are chosen by taking one of the three bridges across the river (please note, there are actually 4 bridges as there is a bridge by the equine centre which we have not included so don't take this bridge or your walk will be over before it has started). 
The first bridge will see you on a short 40 minute stroll, the second bridge will take you on an hour loop and the third and final bridge will be a longer 1 hour 20 minute circuit. The last bridge is by the football pitch in Montriond (if you get to the main road, you've gone too far) and all three circuits are flat.
The River Dranse
The route follows the river along the valley and once you pass the high ropes course and equine centre near the start of the walk, the Dereche offers a very peaceful stroll. Much of the trail is through the forest where you can immerse yourself in a real winter wonderland with snow topped branches and glistening vistas through the forest.
The source of the river Dranse is snowmelt up at the far end of Vallee de la Manche which then flows all the way down through Morzine, along the Dereche before heading down the valley ending up in Lake Geneva. 
The river becomes more aggressive lower down the valley and during the summer months a range of water sports are on offer including white water rafting and hydrospeeding.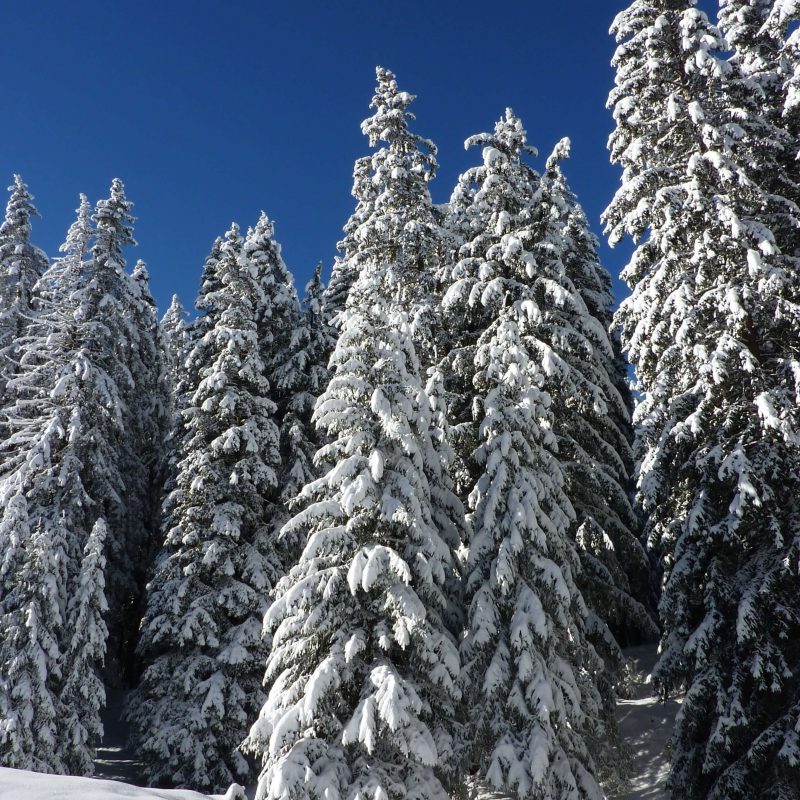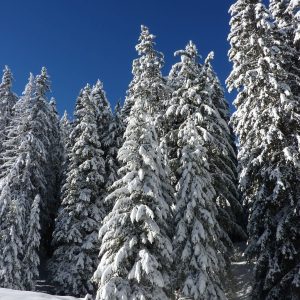 Once back at the Palais des Sports you can jump in the lift up to the Super Morzine lift station where you can take in the views from the suspension bridge or take a short stroll into the town centre for some refreshment.
Our friends at FB Freeride (located just down from the Pleney lift station) will be able to rent you the snowshoes. We also recommend you always take a map and plan your route properly. This route idea will contain errors as the snow conditions and route signage are constantly changing. If you are not confident in the mountains hire a guide. The alps are a tough environment, you should always prepare for bad weather and always tell someone where you are going with a expected return time
 To see more of our favourite snowshoe routes in Morzine, click here
And what better way to relax after a snowshoe adventure through the forest  than soaking up the afternoon sun from the terrace or hot tub of your luxury central Morzine self catered chalet or apartment. If you haven't yet booked your Morzine accommodation then please drop us a line using the contact us form or browse through our exclusive portfolio of luxury Morzine self catered chalets and apartments here