Hiking Mont Ouzon Involves A Steep Mountain ascent with a challenging chained section to get you to the stunning views at the summit.
If your looking to add a little it of excitement to your summer Morzine holiday then hiking Mont Ouzon could be just the ticket.
We absolutely love Morzine but we also like exploring a little further afield too. Starting in the abandoned ski resort of Drouzin le Mont in Col du Corbier (25 minute drive from Morzine), this steep mountain climb concludes with a short chained section up a rocky outcrop to an exposed summit. The view from the top is simply breathtaking and makes all the hard work worthwhile!
Hiking Mont Ouzon……Going up
The ascent begins with a long metal staircase which rises up from the main road to the apartment blocks behind. At the top of the stairs bear right and follow the track which loops up behind the apartments. 
The forest track climbs steeply up passing a small chalet alpage in a clearing before bearing left and up to the Chalets d'Ouzon. Here you will find a small hamlet of chalets and a fromagerie which provides a nice stopping point before heading further up the track to Col de Planchamp.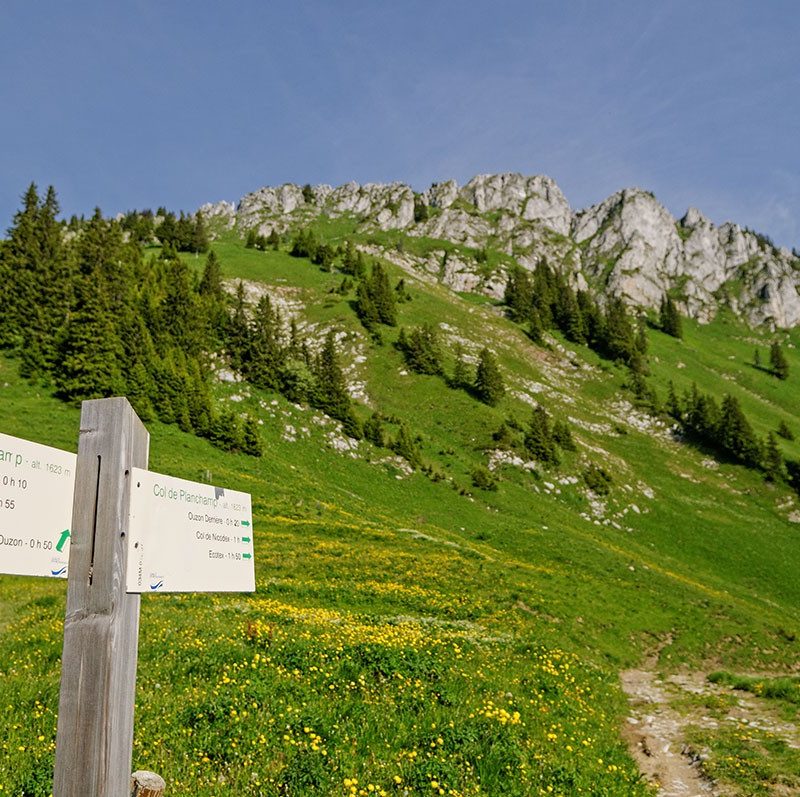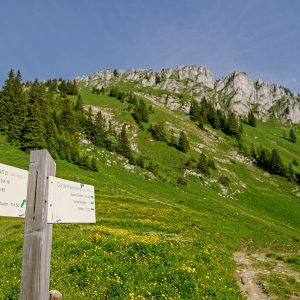 From the Col you can take in some nice views down towards the Abondance valley before turning left up and onto the track behind the little picturesque chalet. The track winds up further through the forest before reaching a lovely green alpine meadow just below the rocky summit.
The Technical Final Climb
The final section of this hike is definitely the hardest. The summit, marked with a wooden cross, is now close but the last section is not for the faint hearted. A short scramble up and over the roots of a large tree that have grown over the eroded path leads you to the start of the chained rocky ascent to the summit. With the chain firmly in your left hand, take care as you negotiate your way up the craggy face of the rock towards the cross. The final few yards of the climb involves a scramble between and over large boulders before reaching for the cross and officially summiting the mountain. 
The Summit
You'll want to allow some time at the top to take it all in, the view is arguably one of the best in the whole Portes du Soleil with 360 degrees of breathtaking scenery. Lake Geneva is laid out in the Plateau to the North and the mountain ranges of the Portes du Soleil, Grand Massif and Massif du Mont Blanc to the South.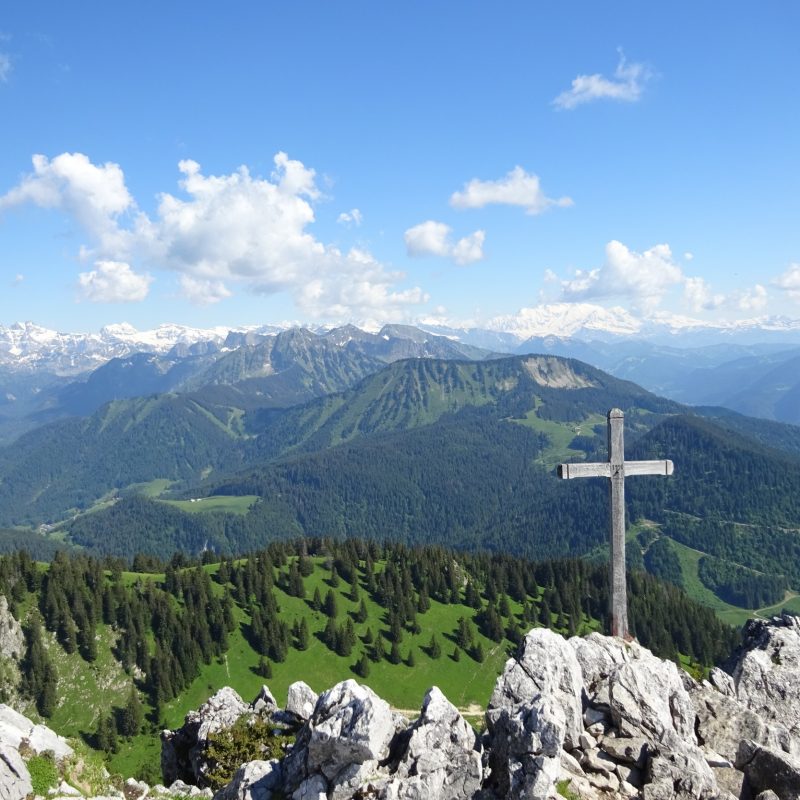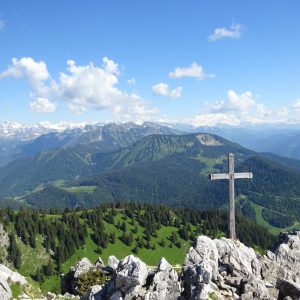 Once you've taken it all in and have decided to head back down, retrace your steps all the way back down to Douzin le Mont.
And what better way to end a days hiking than soaking up the evening sun from the terrace or hot tub of your luxury central Morzine self catered chalet or apartment. If you haven't yet booked your Morzine accommodation then please drop us a line using the contact us form or browse through our exclusive portfolio of luxury Morzine self catered chalets and apartments here
Click here to see more of our favourite hikes in the Portes du Soleil