With summer guests often choosing to drive to Morzine, giving total freedom and flexibility, we want to give you the low down on what we recommend you do and see in the surrounding areas.
Les Gorges du Pont du Diable
Located on the River Dranse the Gorges were born under a glacier and are the result of thousands of years of eroded rock. With a guided tour on foot you will discover the history of the Pont du Diable (Devils Point) which is over 10,000 years old and learn about the underground world that has been created.
Excenevex
The only natural, fine, sandy beach on Lake Geneva this is an ideal bathing / swimming site for parents and children. With shallow waters around 25 degrees during July and August you can find a spot for the day, take a picnic, or treat yourself to some lunch in one of the several on site snack bars.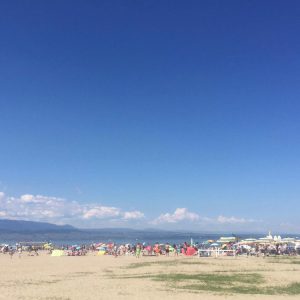 Yvoire
Known as the 'Pearl of the Lake' this small medieval town is truly breath taking. With its stone houses, brightly coloured flowers, and quaint alley ways its easy to lose track of time meandering around the shops, cafes, and gardens.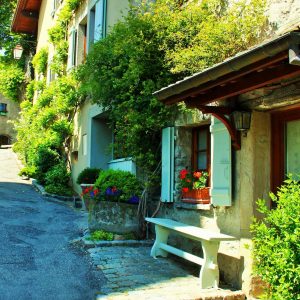 Annecy
Famous for its cobbled streets, winding canals, and pastel coloured houses the city is overlooked by a medieval castle. Lake Annecy, also known as 'The Venice of the Alps' is around 50 km long and has a cycle pathway that takes you right around most of the lakes picturesque shores. If you prefer to see the beauty spots of the lake by boat rather than by bike or car you can also hire a boat for the day from €60 per hour.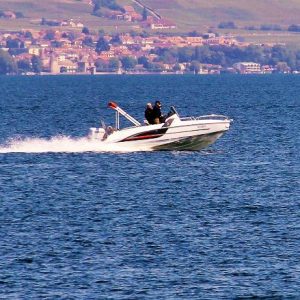 Sixt Fer a Cheval
A stunning nature reserve well known for its architectural heritage and impressive waterfalls and cliffs. The biggest mountain cirque of the Alps there are a number of walking trails suitable for beginners up to advanced ramblers. In addition to the stunning scenery Sixt Abbey open their doors every summer to the public for an exhibition with an annual theme.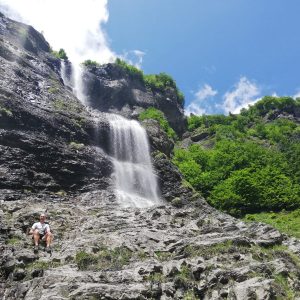 Chamonix
An easy (around 60 minute) drive from Morzine, Chamonix is a fantastic place to visit in the summer. With an abundance of activities and things to see and do the city is also a wonderful place to have a wander around the shops. A must do is the 'Aiguille du Midi' cable car which takes you to the gateway of High Mountain at a height of 3,842 m. From here you can view of all the French, Swiss and Italian Alps with a clear view of Mont Blanc.
---
If you would like to book a trip to Morzine this summer, here are a couple of options available in August:
La Constellation: Sleeps up to 8 in 4 bedrooms, central location with outdoor area and hot tub
The price for the w/c Sunday 2nd August or Sunday 9th August is €2000 per week
For more information on this property:
http://elevationalps.com/apartments/les-chalets-joux-plane-la-constellation/
Ferme Colline d'en Bas: Sleeps up to 9 in 4 bedrooms, central location with outdoor area and garden, hot tub
The price for any week in August from Saturday – Saturday is €2400 per week
For more information on this property:
https://elevationalps.com/apartments/ferme-colline-den-bas/
Please contact us directly at info@elevationalps.com for further property availability during July and August.