If you know Morzine well, you may have visited Le Bar Sherpa. This was a friendly little bar located away from the main village famed for its Star Wars-themed toilet. But Le Sherpa has new owners who have refurbished and revamped it into Le Local.
Le Local is a little different from the other eateries in Morzine, as they specialize in gastropub, brasserie and bistronomique style food. You can treat your tastebuds at Le Local in Morzine at breakfast, brunch and dinner. You can check out the menu here.
What Can I Expect At Le Local In Morzine?
Breakfast is served from 8am until 3pm, so it is excellent for those that struggle to get out of bed. The options include a traditional English, Irish, Scottish breakie with veggie and vegan options. But, the selection of waffles is superb, offering sweet and savoury choices to suit your mood.
You can also choose from a range of healthy options and doorstep sandwiches. But, if you fancy it, you can opt for a brunchable cocktail to kick off your day.
A Great Après Venue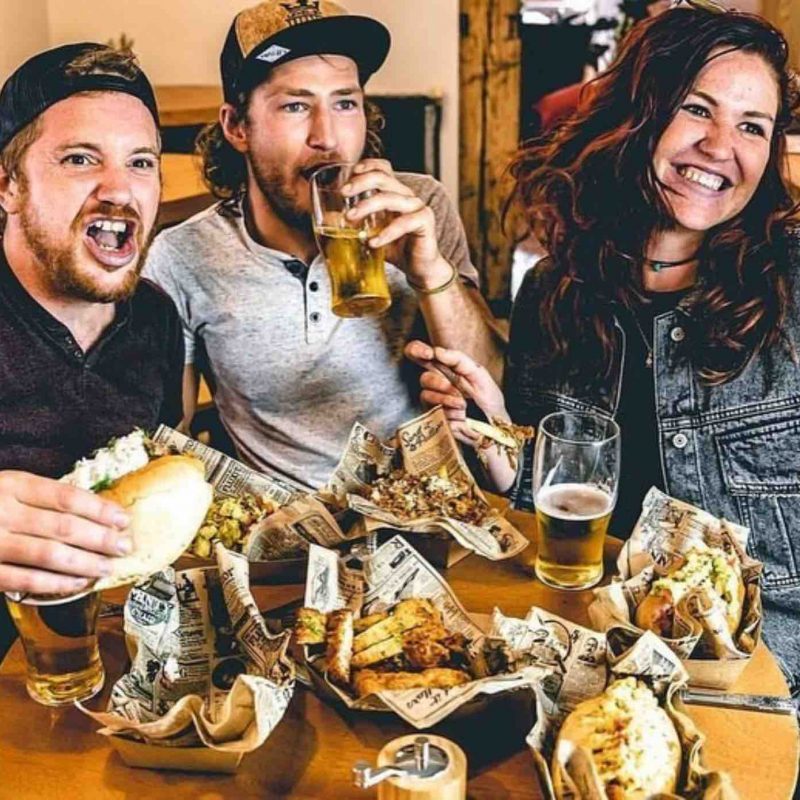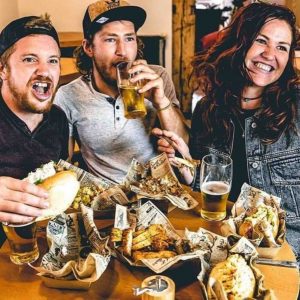 Le Local also serves a great selection of bar snacks, ideal for lunch or to enjoy with an après beer. Think loaded fries, mac & cheese and gourmet hotdogs. During après time, you can often be entertained with live music and DJs on the terrace.
Evenings are just as impressive. The gastropub menu is served from 6.30pm and features a well put together menu of delicious options. We particularly like the Pirri Pirri Chicken and slow-cooked beef. The menu is a refreshing change from the meat and cheese Savoyard specialities you find in other restaurants in Morzine.
The chefs will also regularly surprise you with special dishes not featured on the regular menu, which are worth watching out for. These are usually announced on Le Local's Facebook page.
Who Is Behind The Food?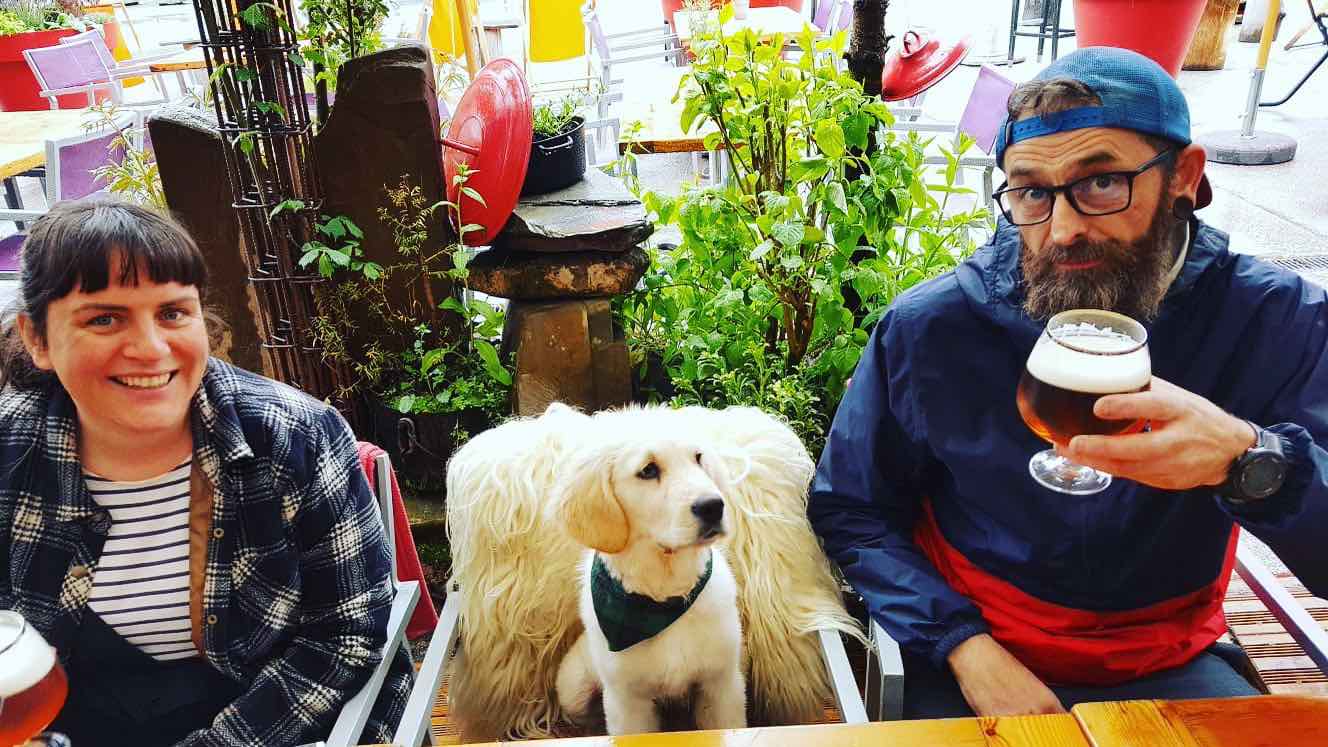 Le Local is the brainchild of Rich Cubley and Sarah Chamberlin of SpoonyCooks. SpoonyCooks is a private chef service in Morzine renowned for creating ingenious flavours whilst using tried and tested cooking techniques.
Their menus are influenced by the food they have experienced during their travels. Rich and Sarah love to work with local suppliers when they can. Their fresh produce, wine, beer, and even coffee are all sourced locally.
Where Is Le Local?
Le Local is located on the Route de la Plagne, less than 10 minutes from the Super Morzine Télécabine.
The closest Elevation Alps properties to Le Local are Chalet L'Anton,  Chalet Adele and Chalet Adeline. So next time you stay with us, pop in and enjoy great food and drink in a friendly atmosphere.