Summer in Morzine in the French Alps is beautiful with hot sunny weather, green valleys and cool lakes.  Morzine is the perfect destination for your summer holiday with so much do to; hiking, cycling, mountain biking, swimming, rafting, climbing and much much more.  if you, your friends or your family love the outdoors and active holidays you will love Morzine.
It is just over an hour from Geneva, making it easy, quick and cheap to get to.   Plus Elevation Alps offers the local mulitpass, which gives you access to all the lifts, swimming pools and lakes, tennis and much more, for just 2 euros per day.
See more about what Morzine has to offer by clicking here
With temperatures in the summer months well into the mid 20s, you will want to some outside space to enjoy that sunshine.  ElevationAlps was lucky enough to add 10 new luxury self catered chalets and apartments to our portfolio this year, so we now have 17 properties in Morzine to choose from.  We still have availability for during July and August at these fantastic chalets, all of which have fabulous outside space for dining and relaxing.
Our Best Chalets for Enjoying the Sunshine
Chalet Joli
Chalet Joli has a Hot tub, a large terrace with dining and a south facing large balcony.  The apartment is just 2 minutes walk to the centre of the village and sleeps up to 10 guests.
w/c Sat 11th August €2200 euros
w/c Sat 18th August €2200 euros
w/c Sat 25th August €2200 euros
Click here to find out more and to book
Ferme Colline d'En Bas
Ferme Colline is right in the centre of Morzine but has a beautiful secluded garden with a hot tub and terrace.
The apartment sleeps up to 9 in 4 bedrooms
w/c Sat 4th August €2200 euros
w/c Sat 18th August €2200 euros
w/c Sat 25th August €2200 euros
Click here to find out more and to book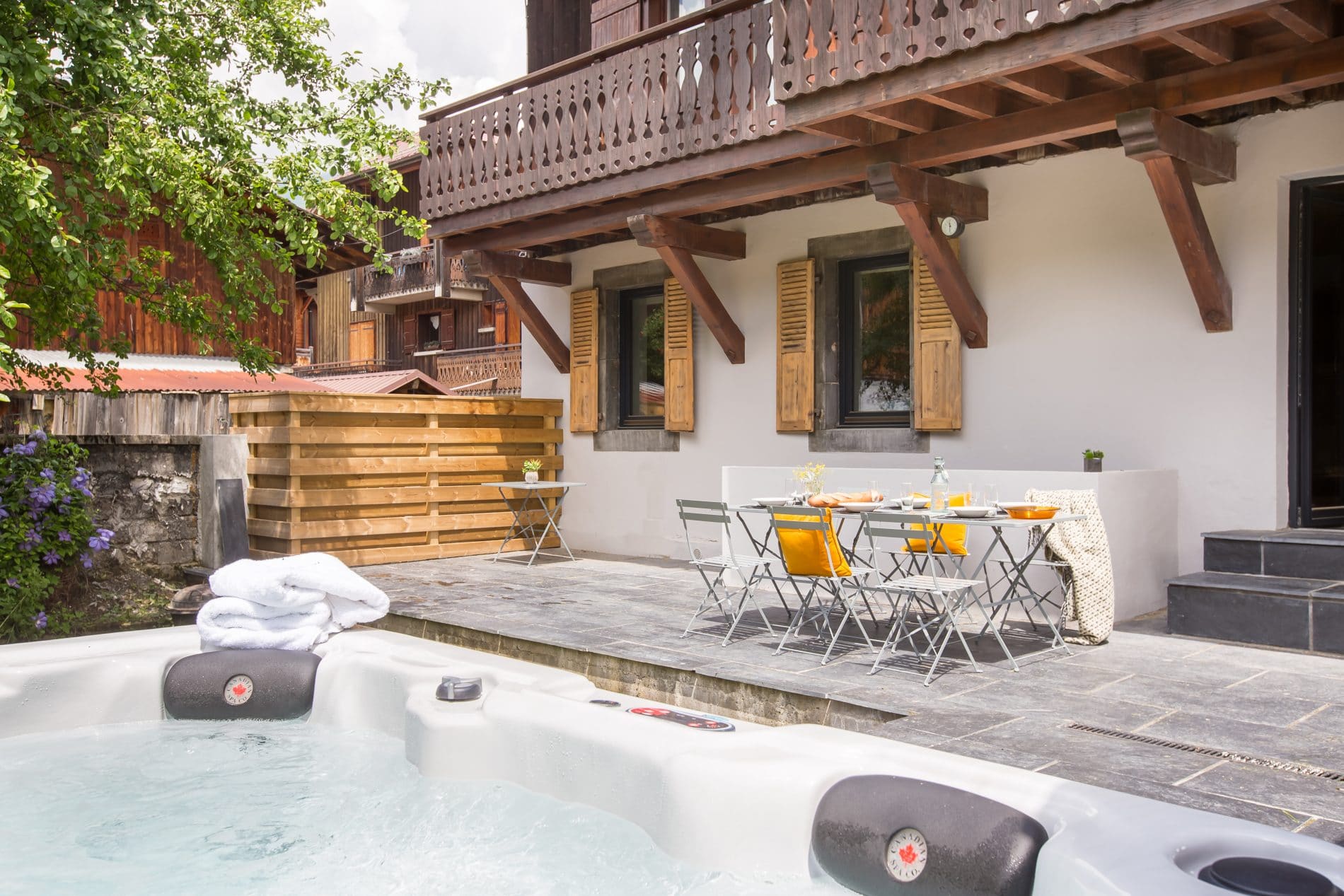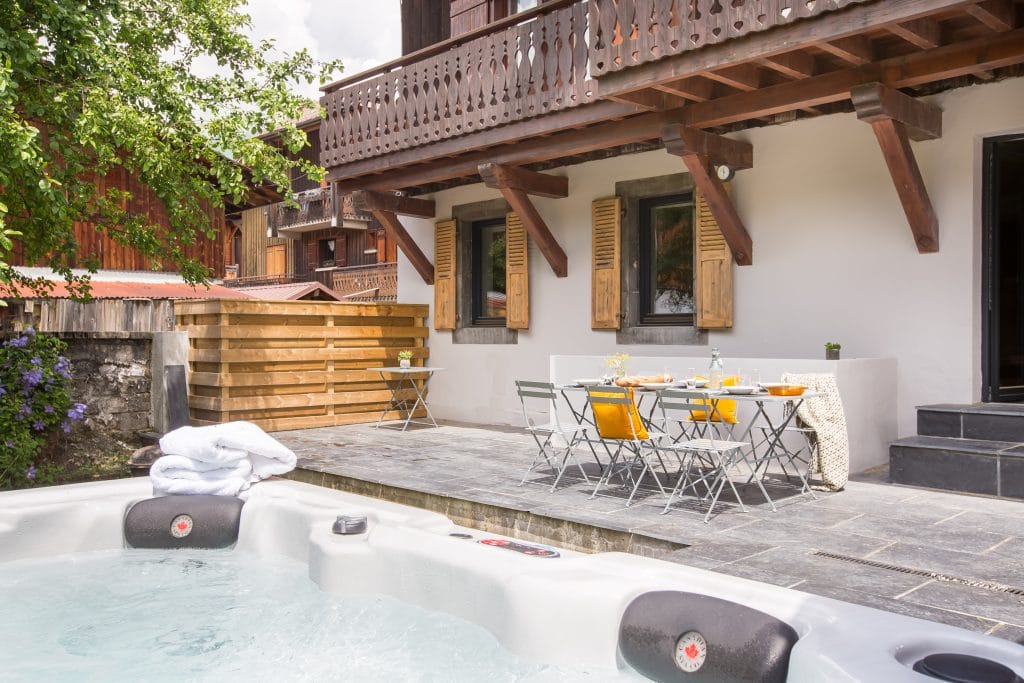 Chalet V
Chalet V is just a couple of minutes walk from the centre of Morzine.  I has a lovely private garden with a stunning view.  A hot tub has been installed this year and there is a BBQ for you to use
The apartment sleeps from 6 to 12 in 3 bedrooms, 2 bathrooms and a couple of bunkrooms.
w/c Sat 11th August €1800 euros
w/c Sat 18th August €1800 euros
w/c Sat 25th August €1800 euros
Click here to find out more and book
Chalet North Star
Chalet North Star has a hot tub, private garden, loads of parking, BBQ and generous outside dining.  It is the perfect chalet for the summer in a peaceful spot but near enough to the village to walk in.  The chalet sleeps up to 11 adults in 5 ensuite bedrooms.
w/c Sun 12th August €1800 euros
w/c Sun 19th August €1800 euros
w/c Sun 26th August €1800 euros
Click here to find out more and book
Le Papillon
This penthouse apartment has 4 balconies.  There are two off the spacious open plan living area, one gets the sun in the morning (pictured below) and the other is south facing and gets the sun well into the evening.  There are plenty of comfy seats to make the most of the sunshine.
The apartment sleeps 6-8 guests and is just 2 minutes walk from the centre of the village.
w/c Sun 22nd July €1600 euros
w/c Sun 5th August €1800 euros
w/c Sun 12th August €1800 euros
w/c Sun 19th August €1800 euros
w/c Sun 26th August €1800 euros