WE ARE OPEN!!!!
The snow has arrived, it is official: the weather reports have held true, the pistes are covered and there is plenty more coming our way.  So if you are fortunate enough to have booked one of our Morzine self catered chalets and apartment over the month of December, expect plenty of snow flurries, some excellent ski conditions and all of this:
News
Avoriaz is Open
Avoriaz is open already at weekends with loads of ski runs and lifts open.  The 2016/17 season officially starts on Friday 15th December with the opening of the total resort.
Morzine and Les Gets open this weekend
Both Morzine and Les Gets will be open with a few runs and lifts this weekend (8th Dec) – proving that this is the best start to the season that we have had in 5 years.
Morzine and Les Gets will fully open every day on 16th December.
Special Events
Rock On Snowboard Tour
It wouldn't be quite the official opening without a party to spruce things up, and this years' Rock On Snowboard Tour will be up in Avoriaz from Friday 15th until Sunday 17th . Exhibiting all of the latest slope equipment right on the mountains themselves, you'll get the chance to test it for free, get the best advice on the right gear for you and take part in the many events and contests that are on offer.
The huge test village is found directly as you exit the Prodains bubble up in Avoriaz, with live music on stage all day and plenty of locals dancing their ski-boots off.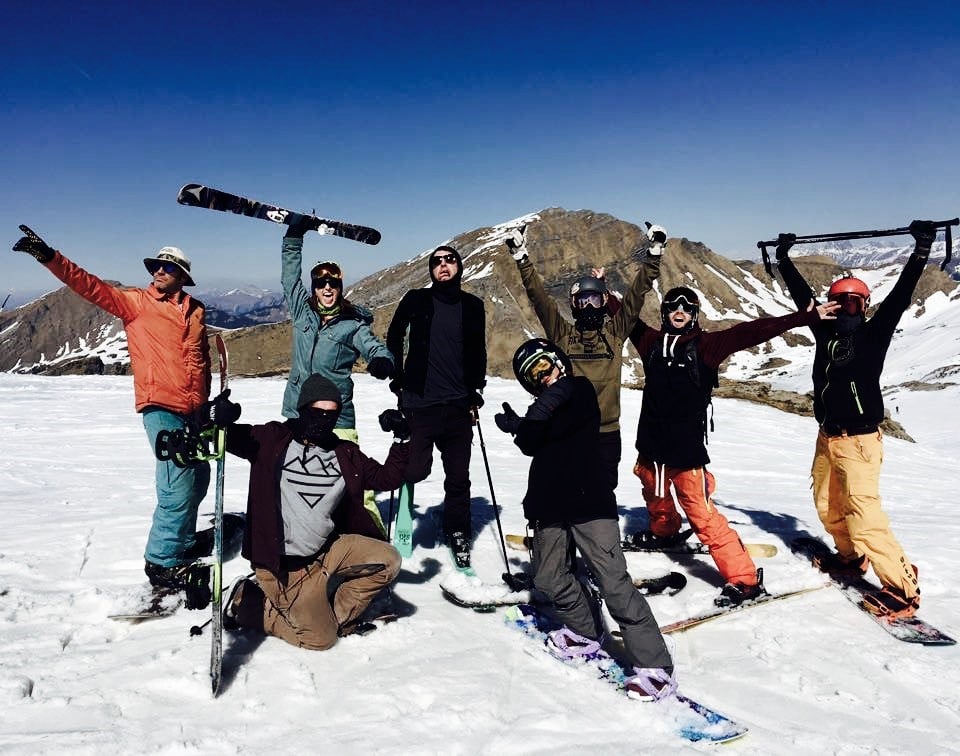 Opening Party: Happy Hours Bar, Montriond
Popular with the seasonaires, Happy Hours Bar in Montriond (at the bottom of the Ardent bubble) throws a "We are the Apres" Party every Wednesday, catering for the Chalet day-off. This year, their Opening Party takes place Wednesday 20th December.  Notorious for their DJ sets, ear-splitting sound system and seasonaire-shenanigans, they throw one hell of a party, but it may not be the best place for children on a Wednesday afternoon! However, it's restaurant has a diverse menu and the terrace is covered by a stretch tent, with heaters dotted about, so it's the perfect place to stop for lunch.
Weekly Events
Market Day, Morzine
Hosted every Wednesday down in the Carrefour carpark, a section of the parking is barricaded off as a number of stalls fill the space. You can spend all morning, from 8am until midday, wandering around the pop-up stalls that sell all kinds of fresh, local produce (including fruit&veg, meat, bread and cheeses), as well as other stalls, including clothing and accessory stands.  It's the best way to stock up the fridge in your self catered chalet with goods from the Haute de Savoie region, or even find that perfect, last minute Christmas gift.
Night Sking
Beginning 21st December and taking place every Thursday of the season (weather permitting), you cannot miss the night skiing on the Pleney, as it is lit up from 8pm onwards by floodlights. Accessed by La Crusaz chairlift, the lower half of the Pleney is open to everyone until 10pm to enjoy a gentle ski down the slope.  (Included in the price of your PDS ski-pass or 6€ for a one-night pass).
Children's Classes
After a great day out on the slopes, sometimes it can be hard to find different ways to keep your kids occupied, with lively apres ski taking place all over town.  On Tuesday 26th December, starting at 4:30pm till 6pm you can bring your kids down to the Palais des Sports for their own Christmas-themed Cookery Class.  There are other similar events for children over the week and are free to those partaking. On Friday 29th December at the Tourism Office, between 4:30pm and 6:30pm, your kids can indulge in a special workshop that teaches them all about Carpentry, with help from the "Bambins des Bois" volunteers.
Ice Sculpture
It is an art form and something that you are not likely to see on a day to day basis. On Thursday 28th December, make your way from your self catered chalet down to the square in front of the Tourism Office for 4:30pm, and you will find Sebastian Cohendet.  He is a famous ice sculptor and one of the top in his profession: in his hands, large blocks of ice are transformed into stunning works of art and you will get a unique demonstration of how this art comes to life!
Ski Display
If you're interested in the way that skiing techniques have developed over the years and want your kids to learn a thing or two, the ESF ski instructors host a "Retrospective Show" at the bottom of Le Pleney on Wednesday 27th December at 6pm. They demonstrate the different techniques and how skiing has evolved from as far back as 1900, to today. Parents will especially love the mulled wine on offer, a real tradition on your Morzine ski holiday.
There are also plenty of Events coming up for the Christmas and New Years festivities!
Check out our upcoming Christmas blog to find out where to visit Santa and hot tips for the best Christmas dinner. And keep an eye out for our New Year's blog: where to find the fireworks and what parties you don't want to miss out on.
you can see all the weeks events here   http://en.morzine-avoriaz.com/all-the-events.html