The Portes du Soleil Winter App –  A Revolutionary Way To Plan Your Day On The Mountain
Technological advancements can be a wonderful thing and we're pleased to say that the new Portes du Soleil App is no exception. Gone are the days of clawing at a crumpled up paper piste map through your ski gloves or blindly setting off for a lap of the PDS loop only to find a crucial lift or piste is closed. The new Portes du Soleil Winter app has a whole host of super useful and potentially life saving features that will make planning your ski adventures a breeze.
The new Portes du Soleil Winter App has been designed with usability whilst out on the slopes in mind. All the features are easy to find and the information provided is clearly displayed. Live interactive piste maps, avalanche risk updates, webcams live from the slopes, weather and temperature updates, snow conditions, ski pass pricing all at your fingertips. Spending a few minutes over breakfast going over the app will revolutionise your ski planning.
Live Updates
The interactive map has live lift and piste status updates so you can always see what's open and what's not. Allowing the app to use your location will enable it to show your location on the map with distances to lifts and slopes. This is great for larger groups as they'll always be able to see where they are and direct lost party members back to the group.You can also easily find lift opening and closing times which is also very useful should you be planning a big day out.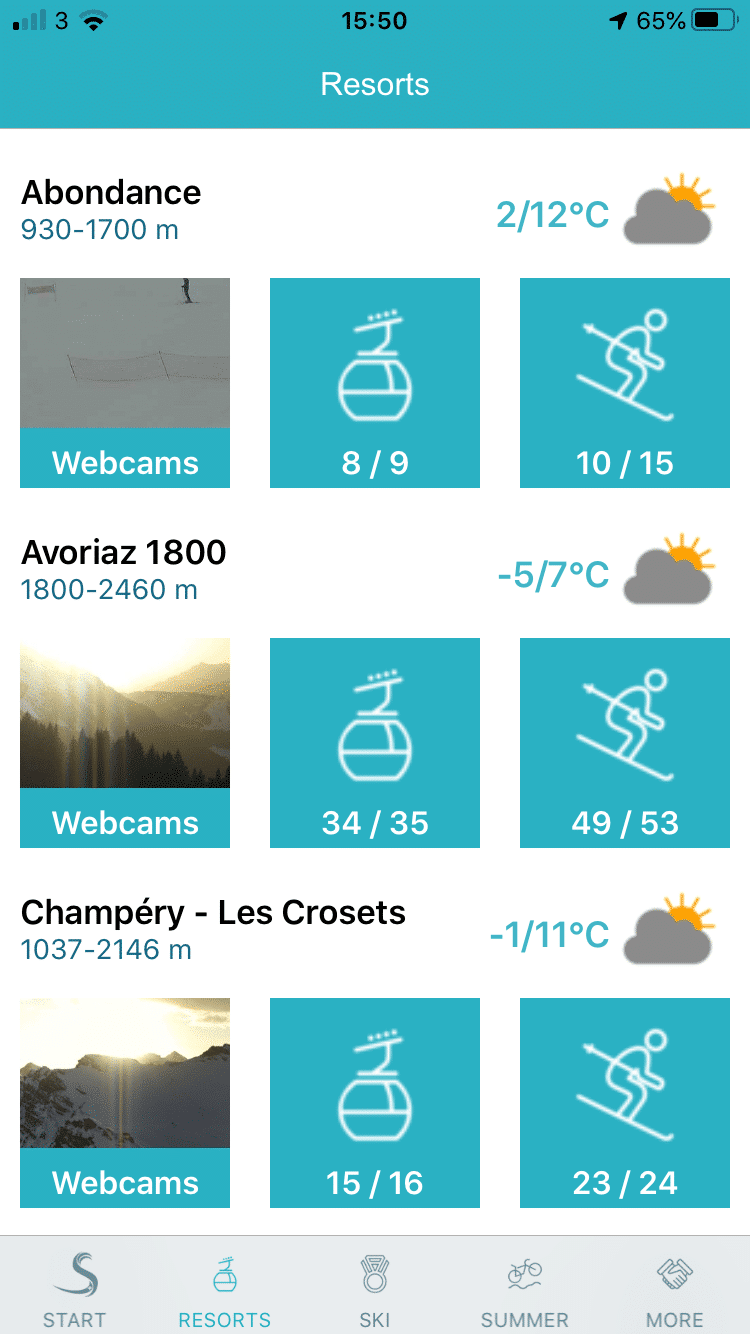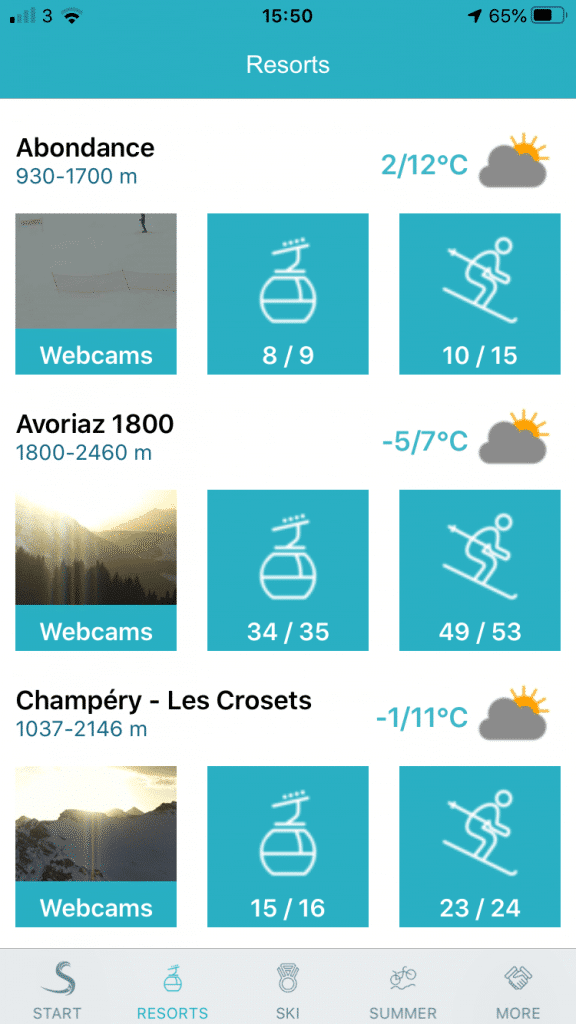 Real time piste conditions are displayed and there is also a webcam function through which you can take a sneak peak of the slopes and see how busy they are. Webcams are dotted all over the Portes du Soleil so you can view a wide range of the area. We also recommend allowing the app to send notifications as it will also send you a message if bad weather hits the ski area or in the case of mechanical breakdowns of lifts which can be very useful information
The "My Activity" function allows you to look back at your days adventures and see the distance you covered and the slopes you skied. Again you have to allow the location tracking for this to work and you can also take advantage of the augmented reality section allowing you to point your phone at a mountain and the app will identify the peak with its name and altitude.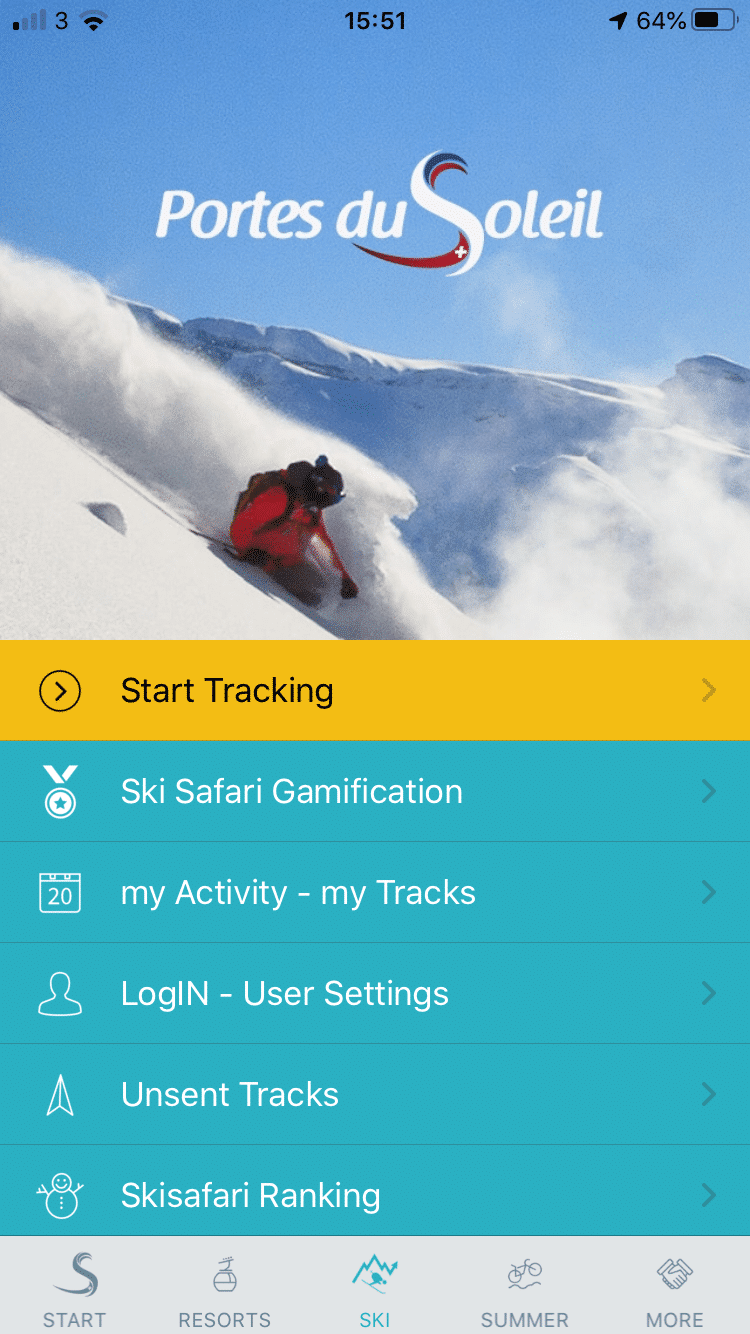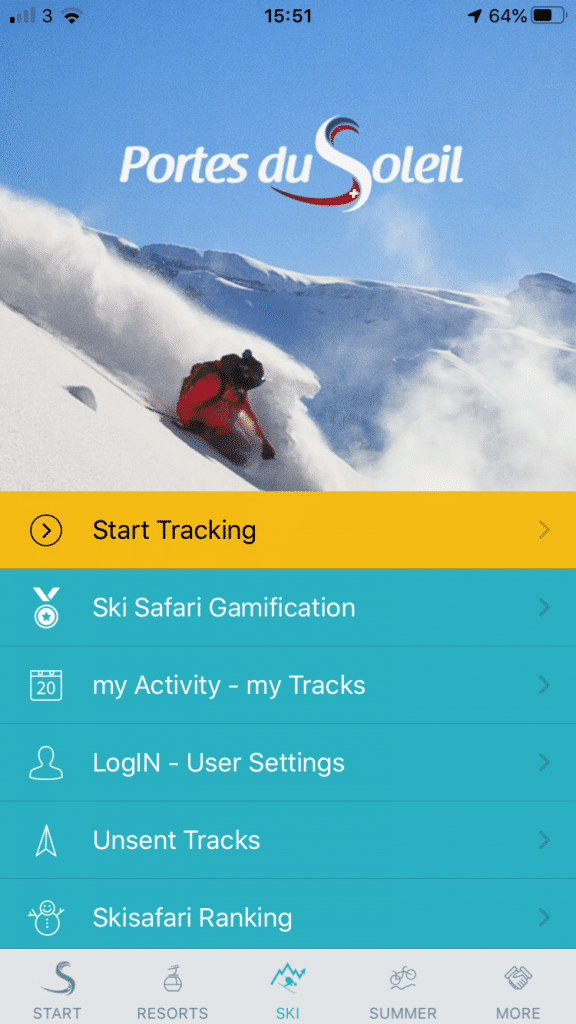 There is also a predominant SOS button at the top of the screen which (if you allow location tracking) will log your GPS coordinates in case of emergency. The avalanche risk and snow line altitudes are constantly updated on the homepage helping those more adventurous skiers to make more informed decisions about their route.
The calendar function lists all of the events and goings on across the slopes of the Portes du Soleil and the ski pass simulator is useful to plan your ski pass purchases if you have not already done so.
The app is completely free to download and is available for iPhones via the app store as well as android download. We can't recommend downloading the app highly enough for your stay with us in Morzine. It really will make your life easier and potentially safer so embrace change and download it now.
If your still looking for your Morzine accommodation please click here to view our exclusive portfolio of luxury self catered chalets and apartments in Morzine.